Zendesk CSAT
Learn how to create amazing Zendesk CSAT surveys
turn this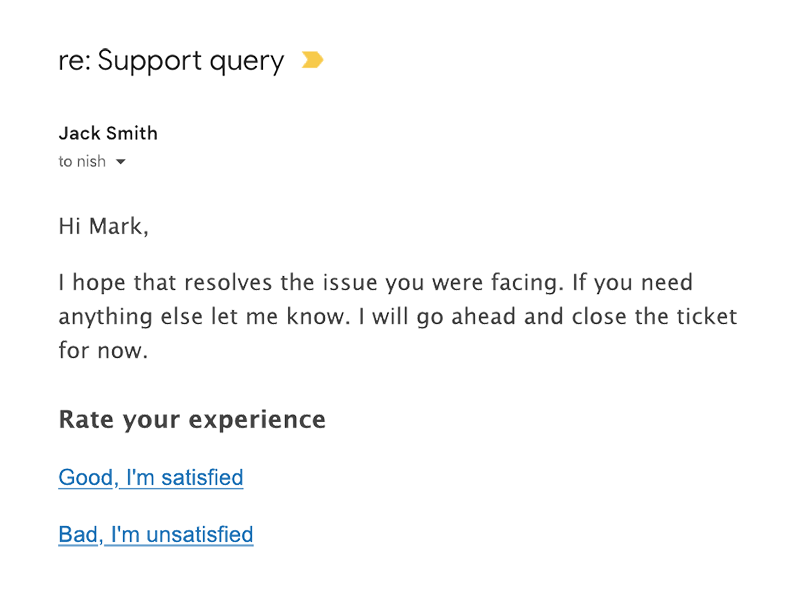 into this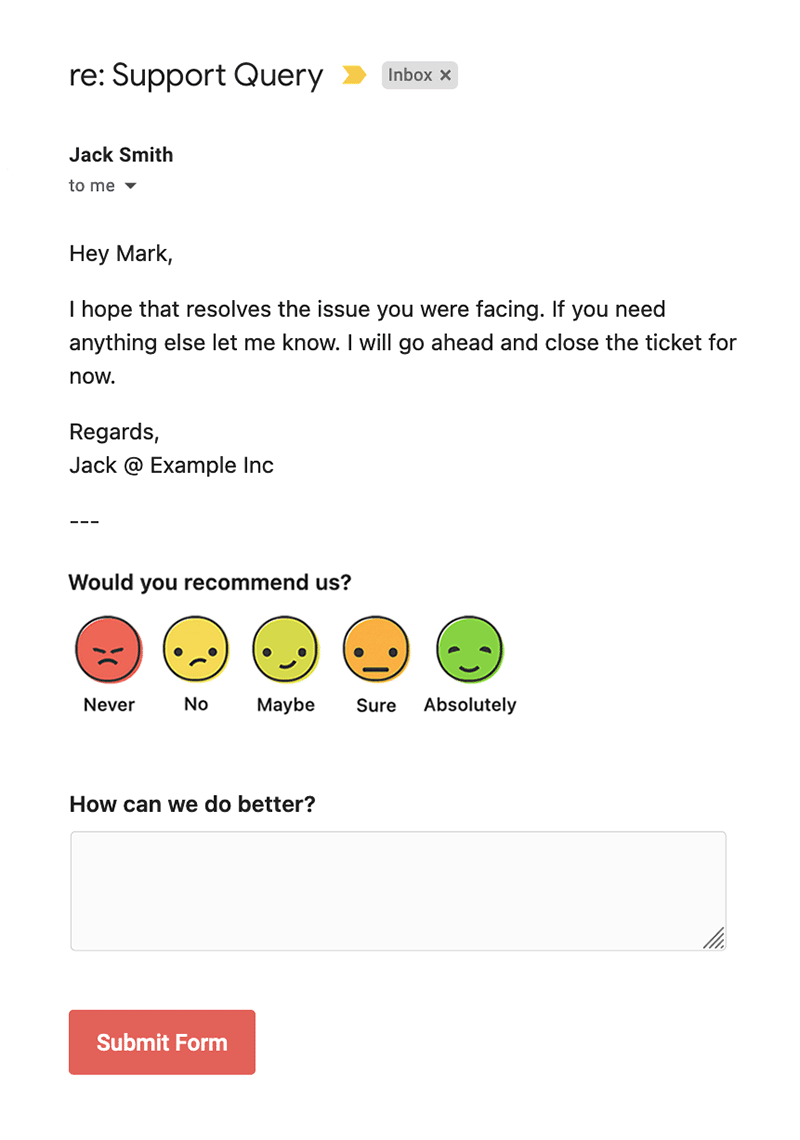 What are Zendesk CSAT surveys?
Customer satisfaction (CSAT) surveys are a commonly used tool in customer experience management to measure how satisfied customers are with a company's products or services. CSAT surveys help businesses to understand their customers' needs, expectations, and feedback, and to improve their quality and performance.
Since Zendesk is a support ticketing software it makes sense to send CSAT surveys to customers who requester for support via Zendesk.
Limitations of default Zendesk CSAT ratings
Zendesk offers a built-in CSAT ratings module which can be enabled. It allows you to send surveys via triggers. It has some limitations:
Zendesk CSAT surveys have a generic design and offer little flexibility
Little to no customization in terms of questions
Only two feedback options - good or bad
Limited ways of asking for more information
Why use FormCrafts
FormCrafts is an approved Zendesk marketplace vendor (you can view our marketplace listing here) that allows you to create powerful forms that integrate with Zendesk.
Zendesk CSAT survey forms created with FormCrafts have loads of features:
Advanced styling and customization options
Flexibility in how feedback is collected
Example, a generic good / bad, or a score on a scale of 1 to 10
Large field-type selection
Choose from over 19 field types, including fields designed specifically for surveys like smiley rating, star rating, image rating, etc ...
Embed forms directly in emails
Conditional logic to hide / show fields based on conditions
Support for multi-page CSAT forms
We will use this guide to create powerful and truly well-designed Zendesk CSAT rating surveys, which are also sent via Zendesk triggers. Also, you these surveys report back to the original ticket in Zendesk which means you can view insights in Zendesk or Zendesk Explore.
Try a Zendesk CSAT survey in your email
We will send a sample Zendesk CSAT survey to your email. We don't store your email. Promise.
Why build Zendesk CSAT surveys with FormCrafts
Styling and customization
Match your brand styling
Add logos and images
Built-in colour schemes
Use custom CSS
Support for Google fonts and custom fonts
Custom 'thank you' message with images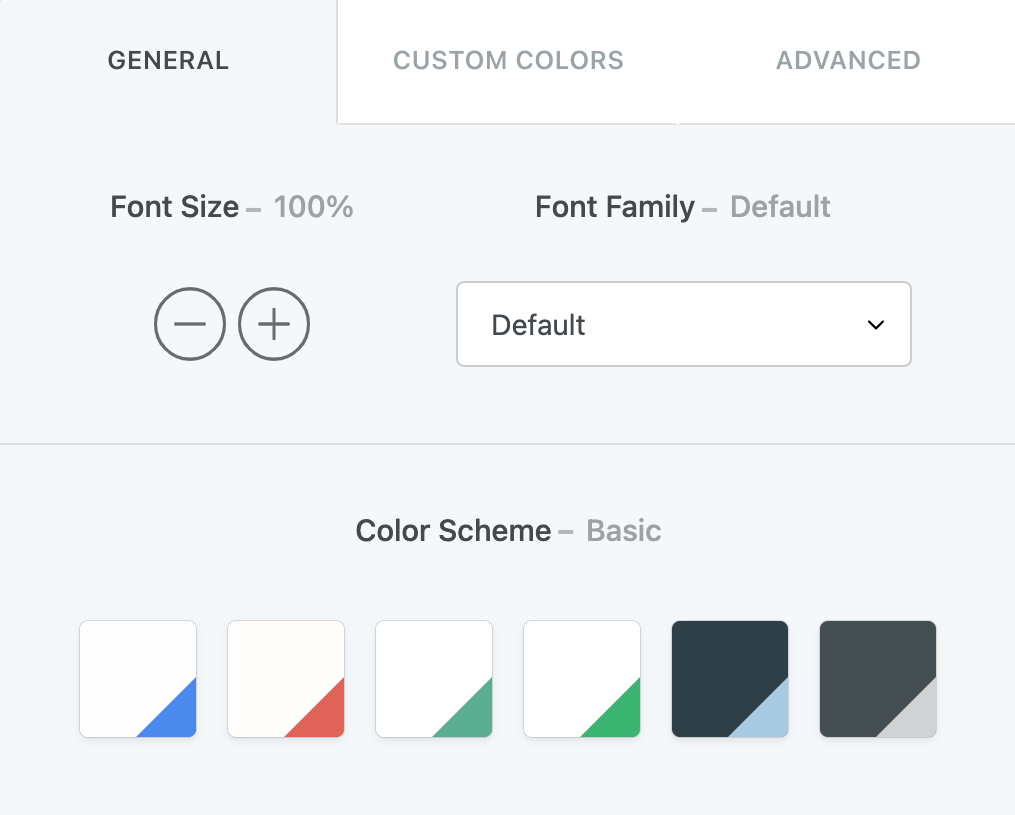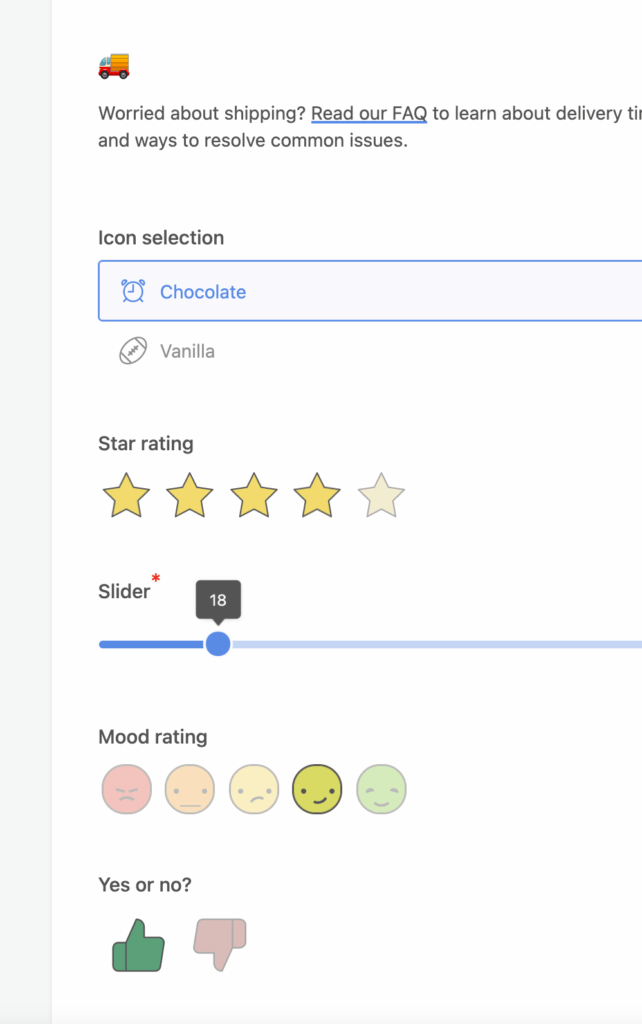 Large field selection
Rating field
Smiley / emoticon field
Checkbox field (with images)
Image / text fields
Over 19 field types in all
Learn about all the form field types here.
Embed entire forms in email
FormCrafts is the only form builder that allows you to embed multiple fields (including text fields) directly into emails, taking your Zendesk CSAT surveys to the next level.
Give your users a seamless one-click experience.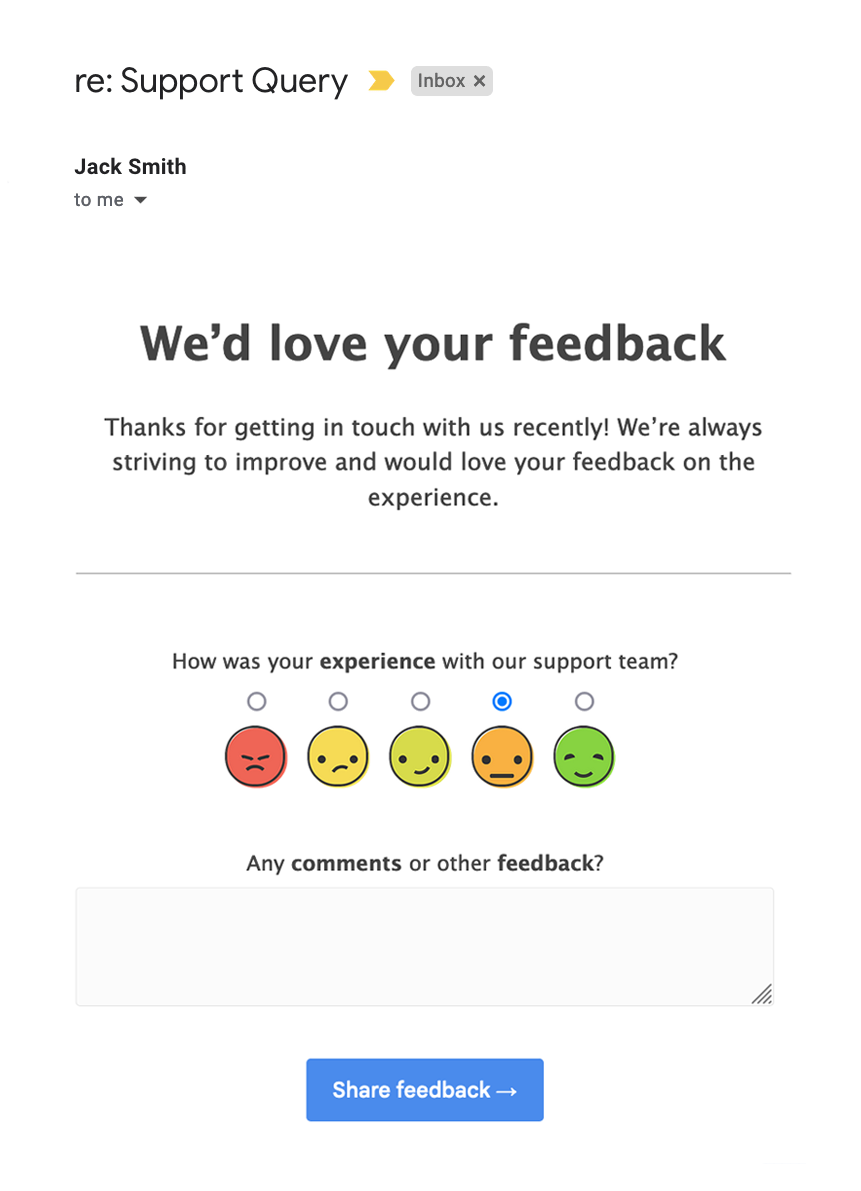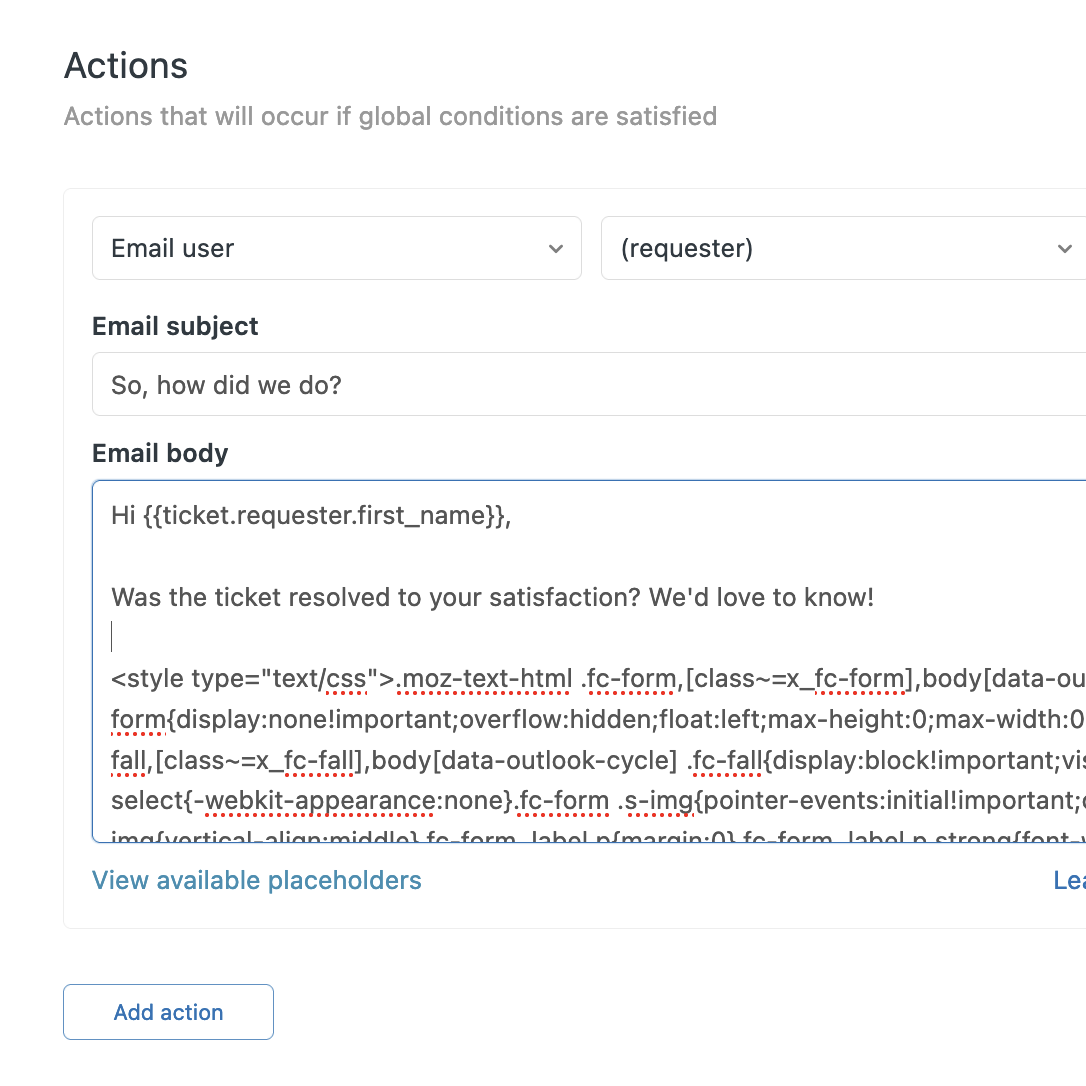 Share via triggers
Copy the embed code in FormCrafts
Paste the embed code in your Zendesk trigger
End user receives a survey
View ratings in Zendesk
So you want to keep your data in Zendesk, and analyze it using Zendesk Explore? Done.
We send your Zendesk CSAT survey ratings along with comments back to your ticket.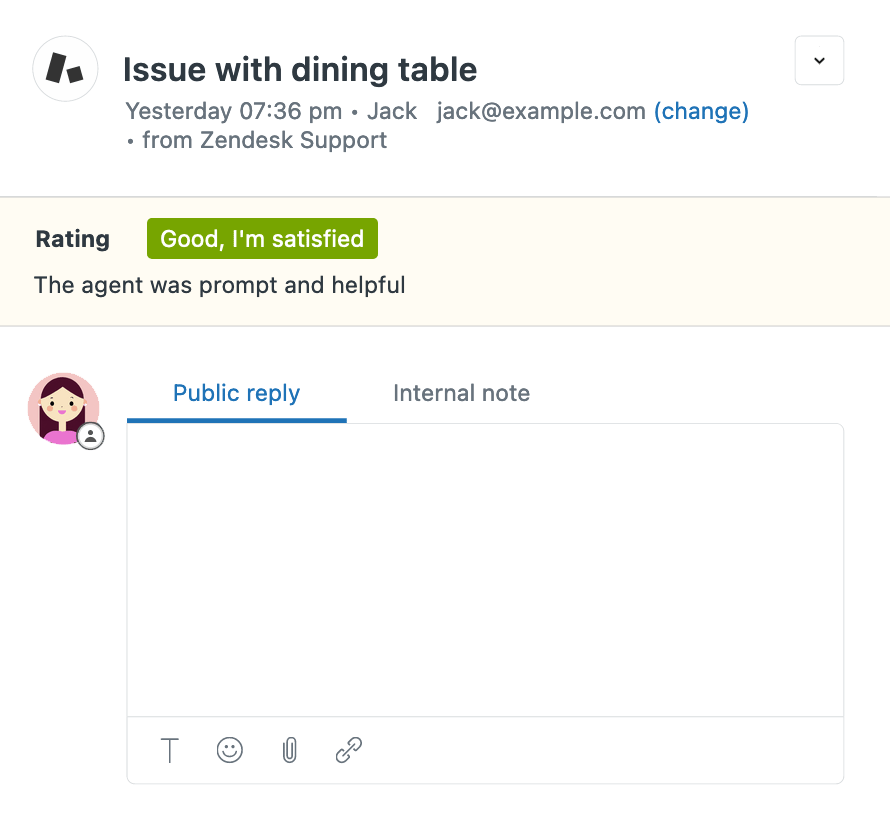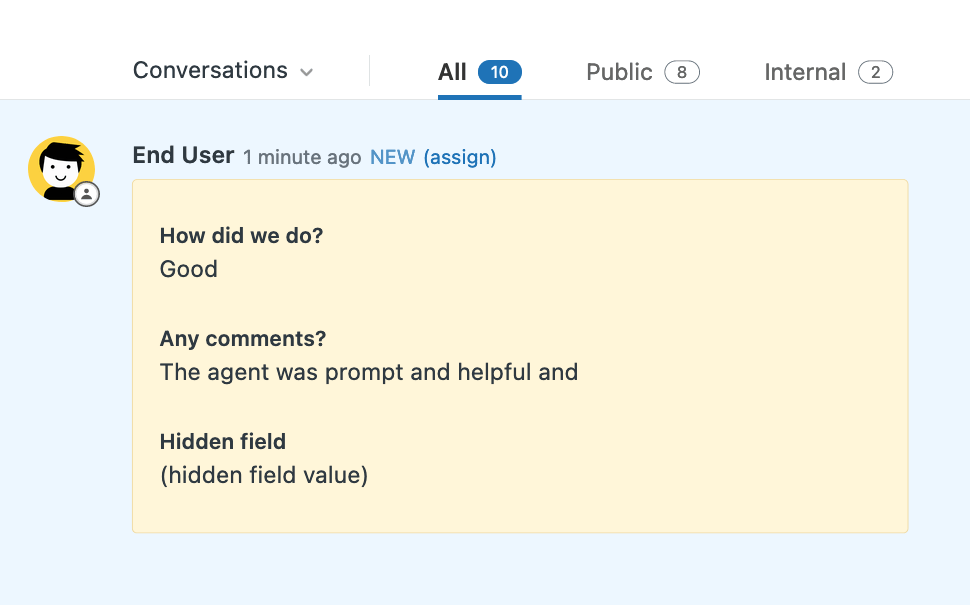 Comments and tags
Use surveys to update existing tickets.
Add comments (public or private)
Add tags to tickets
Update custom fields
What Do Others Think?
FormCrafts is one of the highest rated apps on the Zendesk marketplace and the preferred way to create Zendesk CSAT surveys.
We have used the FormCrafts / Zendesk integration for a few years now. We are very happy with it. The integration is seamless, and the forms are very robust and easy to set up. We have seen FormCrafts make several upgrades and improvements throughout the years, which means they are dedicated to providing a top-notch product.

Jennifer R.
We tried multiple form creation services and were thrilled when we found how easy, clean and robust the FormCrafts service was. It has been a joy to use and makes our business more efficient.

Adam Boushley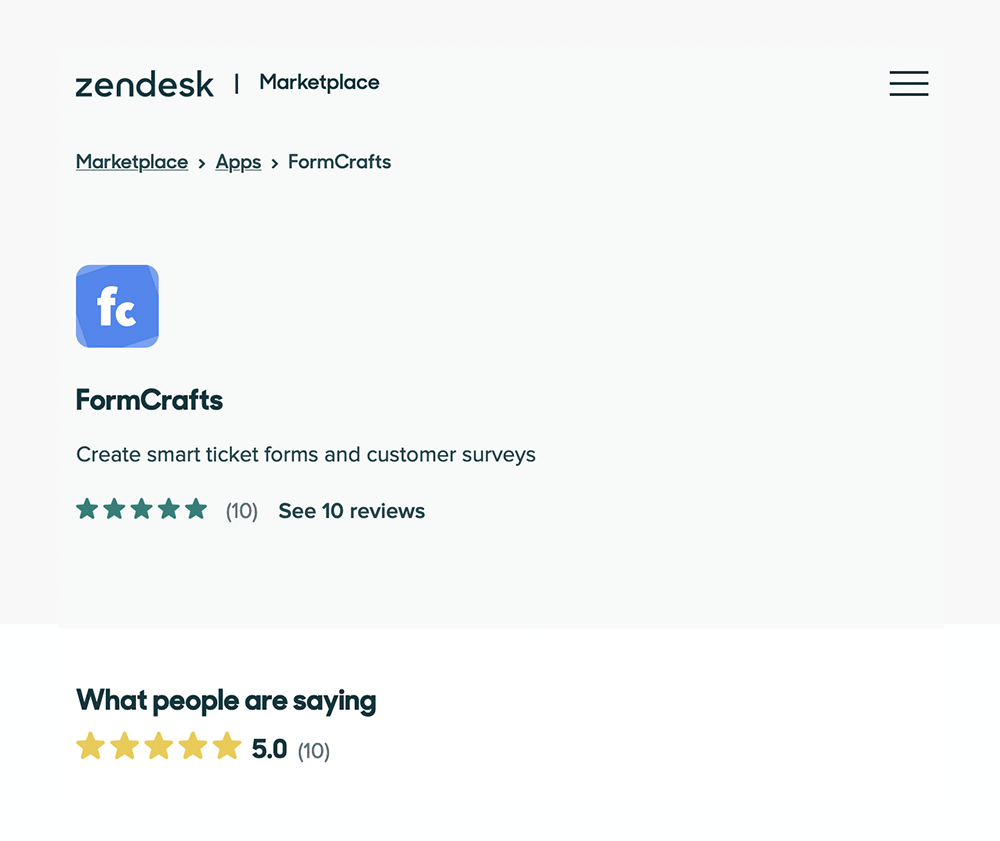 How to Create a Zendesk CSAT survey
Create a new form in FormCrafts (ideally using a CSAT survey form template)
Enable the Zendesk integration and map form fields to Zendesk
Copy the email embed code for the Zendesk CSAT survey
Create a Zendesk trigger and paste the embed code in the body of the email
You can read our detailed guide on using FormCrafts to create Zendesk CSAT surveys here.
Looking for Zendesk CSAT Email Templates?
Our team has curated 5 excellent CSAT survey email templates you can use with your Zendesk CSAT emails. You can view the email templates and also download the embed code here.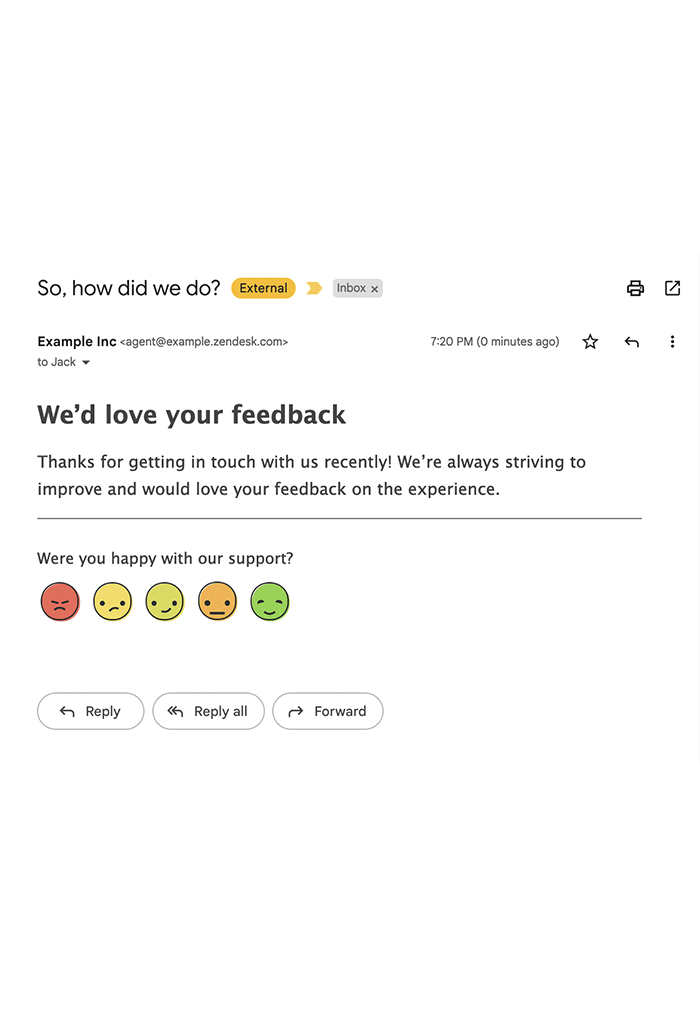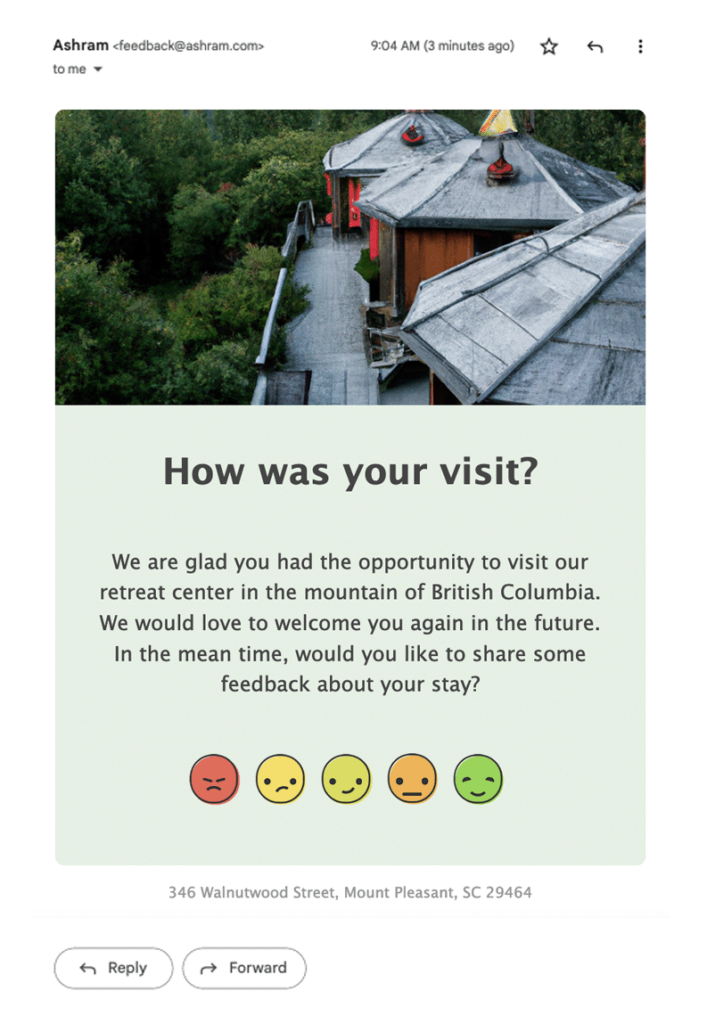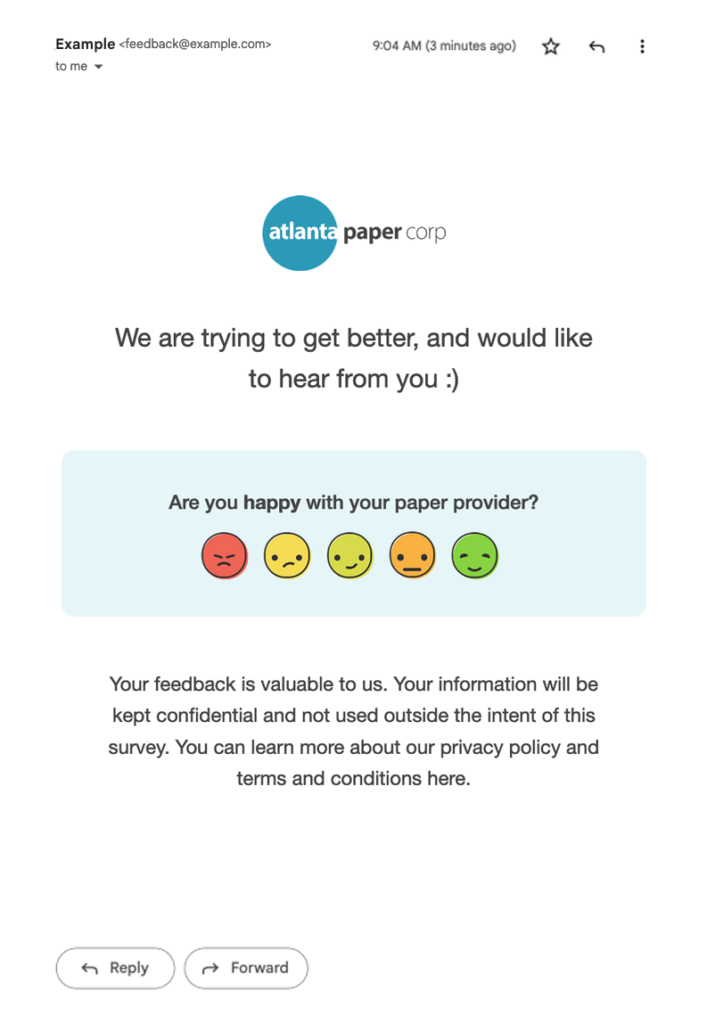 Need help with your Zendesk CSAT Surveys?
If you need assistance with your forms you can contact us via the contact form (top-right corner) on your FormCrafts dashboard.
We are also available on live chat during business hours (Eastern time).
We have a plethora of Zendesk add-on documentation here as well.
FormCrafts is an official Zendesk app partner and you can view our listing and reviews on the Zendesk app marketplace.
Free 21-day trial
Not convinced? Try FormCrafts for 21 days.
Completely free
No credit card required
Full access to customer support
If it doesn't work: delete all your data. We don't make you jump through hoops.
Sure, let's try →