How to Create a Zendesk Ticket Form (form wizard)
You can use FormCrafts to create powerful Zendesk support ticket forms that use conditional logic, accept files, and support a large number of form field types.
You can share the forms with a link, embed them on any website, or embed them on your Zendesk help desk portal.
The below guide is an easy and quick way to get setup.
Step 1
On the FormCrafts dashboard click on Add Form → Blank to create a new form.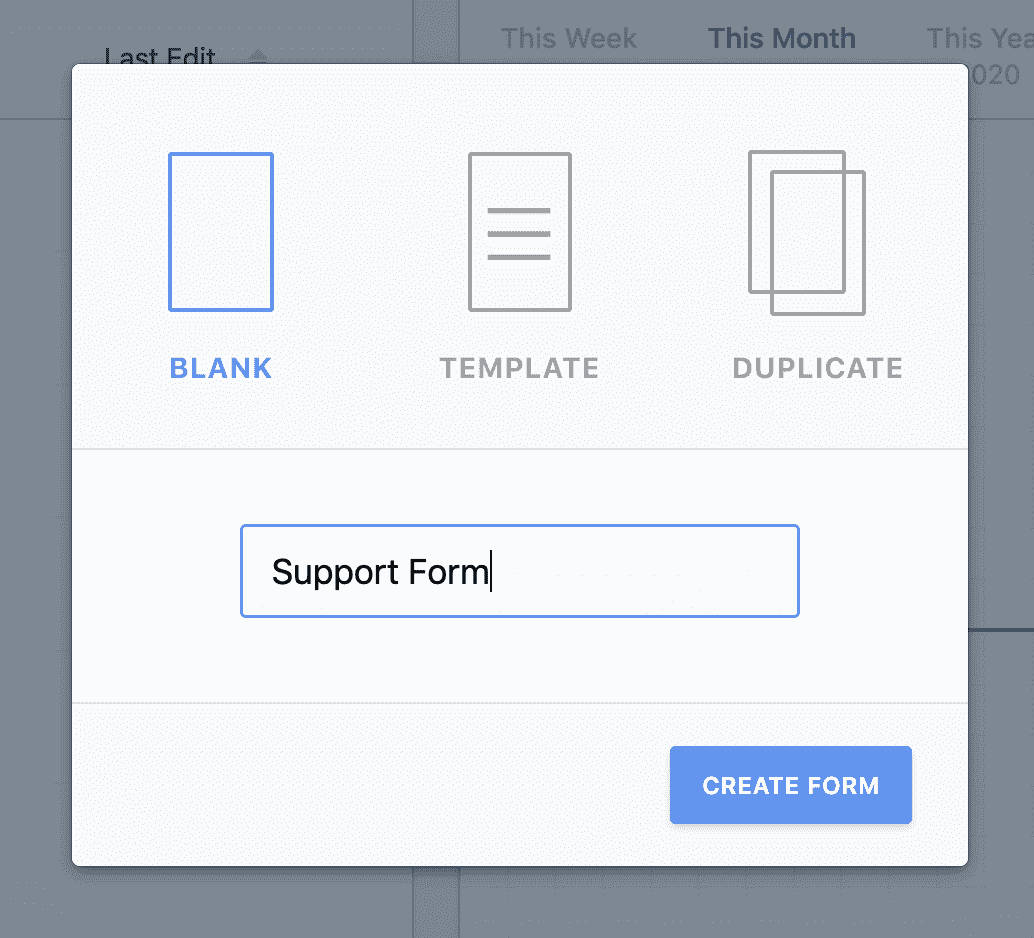 Step 2
On the form edit screen click on the Addons button on the top-left corner, and go to the Help Desk tab. Here we can enable the Zendesk addon. In the pop-up you have to enter the Zendesk login credentials to give FormCrafts access.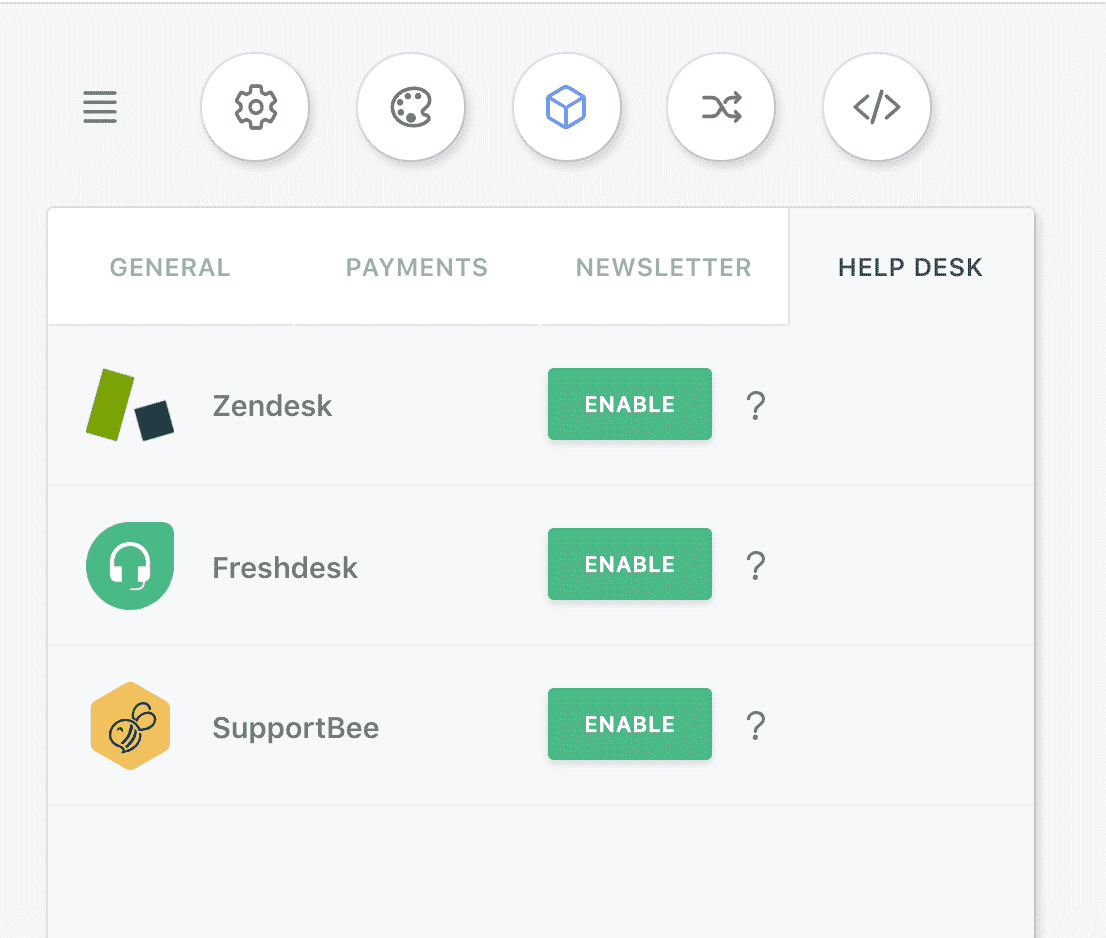 Step 3
Once we have enabled the addon, we should see a Form Wizard button.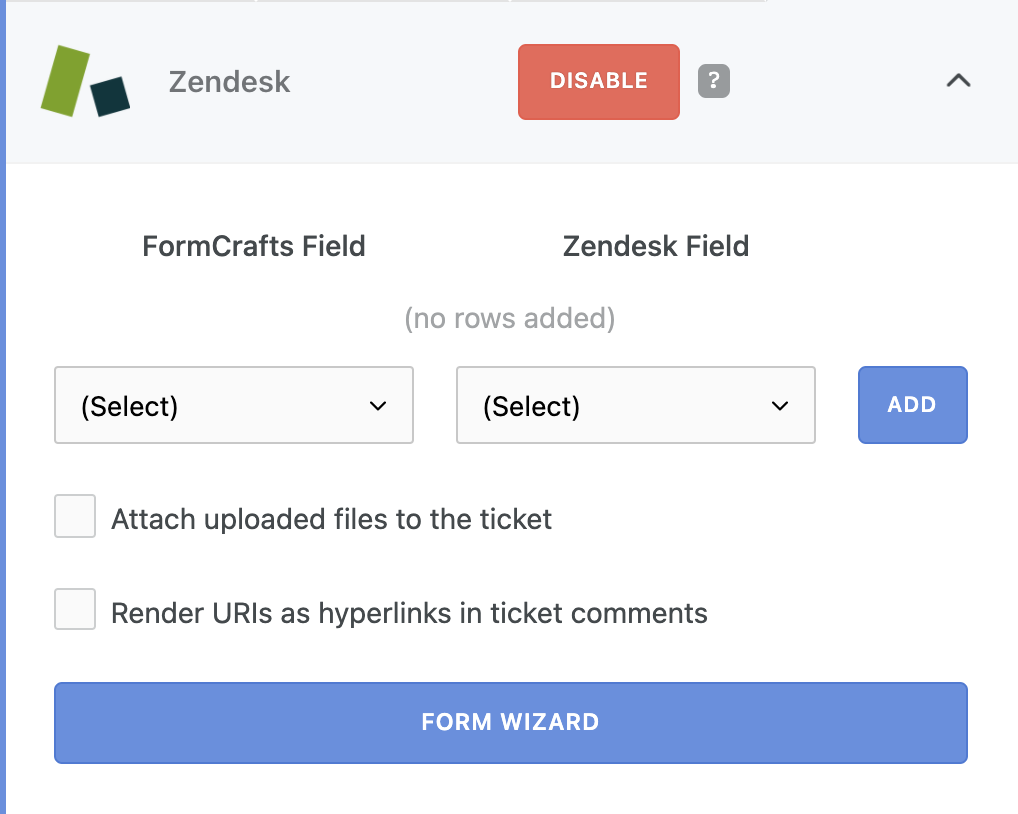 When you click on Form Wizard you would be able to select the fields you would like in your form. The wizard would create a form based on those fields, and also map each FormCrafts field to its respective Zendesk counterpart.
Our form should now look like this: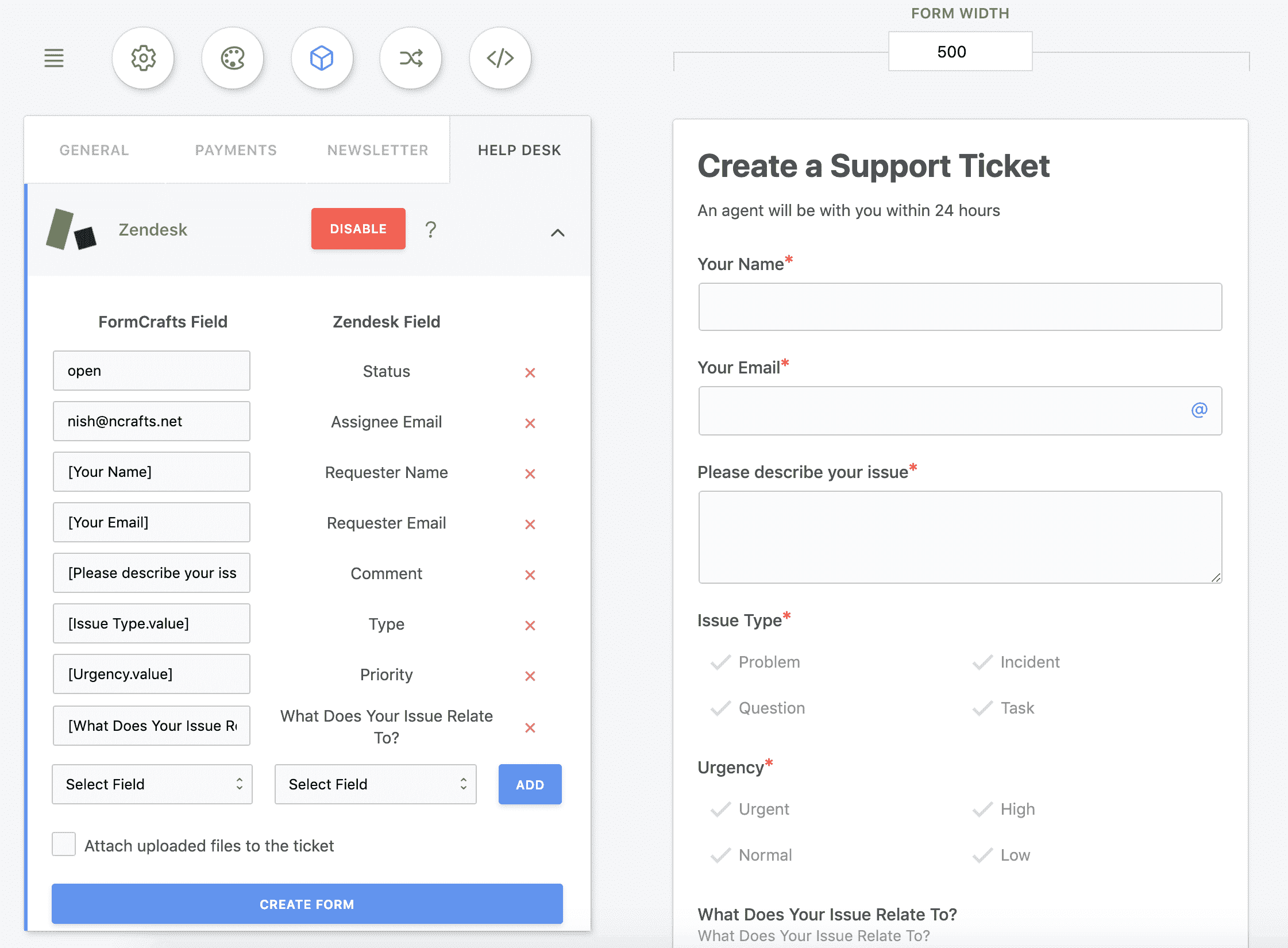 You can change the appearance of your form by clicking on Styling on the top-left corner. You can also edit the fields and change the text.
When you are ready, click Preview on the top-right corner. You can now submit the form and it should create a new Zendesk ticket.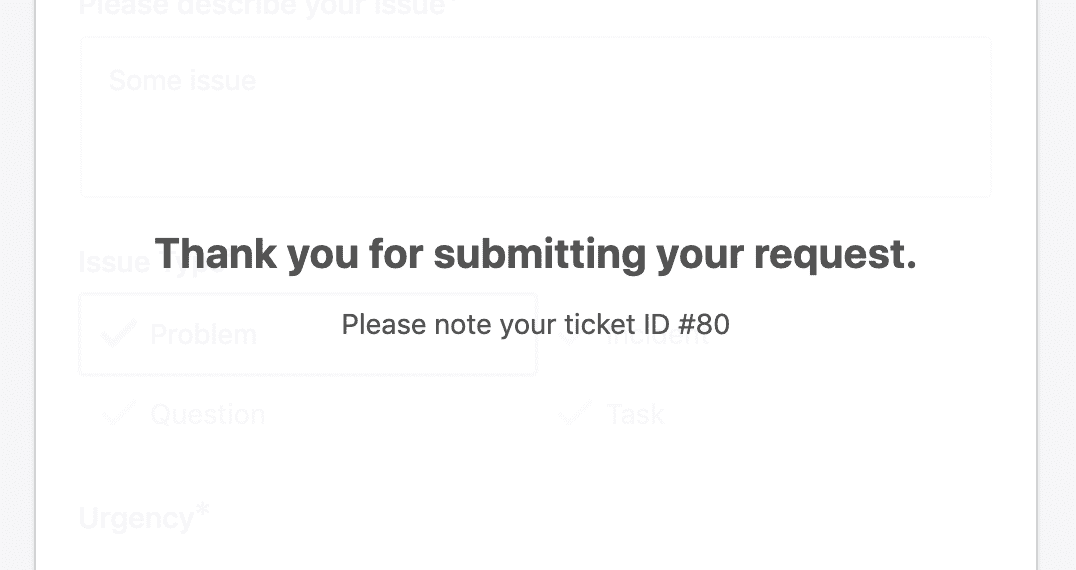 If your tickets are not making into Zendesk you can view the error logs.
Originally published July 2, 2020 12:59 pm. Updated November 20, 2020.