How to Embed Forms in your Zendesk Help Center
You can use FormCrafts to create awesome Zendesk support ticket forms, as we have seen in this tutorial.
In this tutorial, we will learn how to embed these forms on our Zendesk help center.
1. Copy the form embed code
Login to your FormCrafts dashboard and edit the form you wish to embed. On the form edit screen go to Share / Embed -> Other. Copy the embed code here.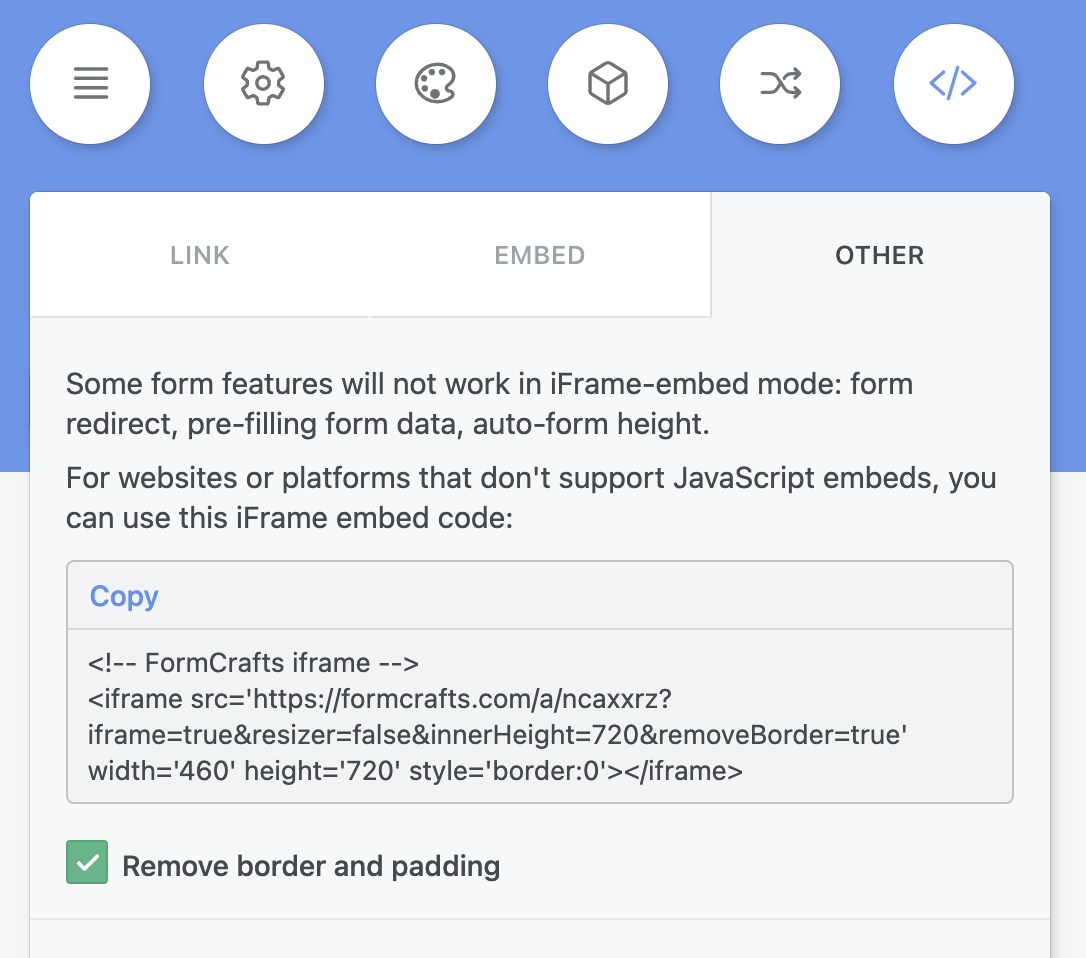 2. Change Help Center settings
Login to your Zendesk help center / Zendesk Guide. Go to Settings and look for the option Display Unsafe Content under Security. Check this option.

Enabling this is required for FormCrafts to load forms on your help center.
3. Paste the embed code
Now edit the help center article where you want to embed the form. Click on the </> icon, and paste the embed code we copied in the first step. Click Ok and save the article.

This should embed the form on your Zendesk help center.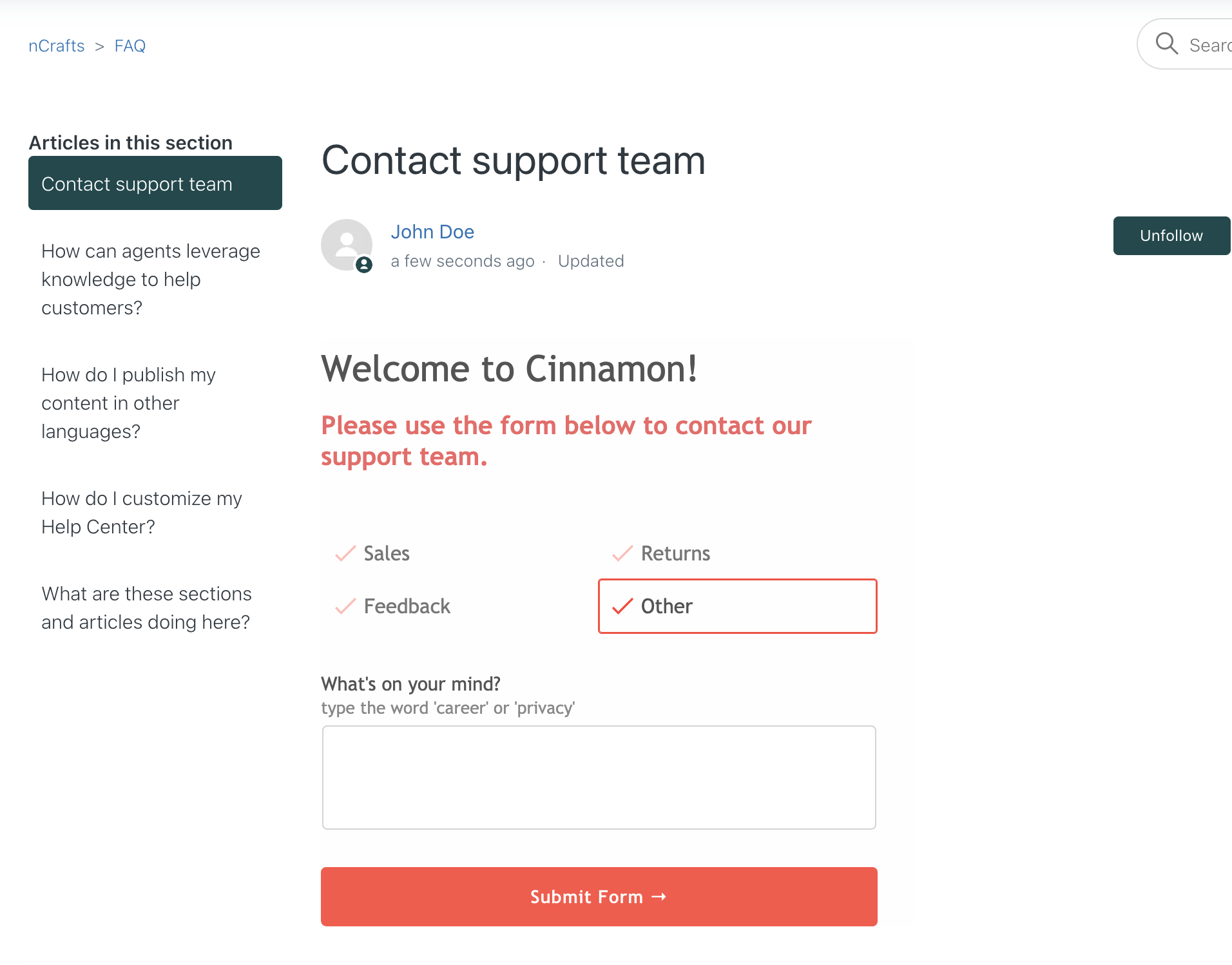 Originally published February 16, 2021 4:32 pm. Updated March 1, 2021.