How to create a Pipedrive lead generation form
You can use FormCrafts to create smart and intuitive lead generation forms in Pipedrive. The forms can be used to create a new lead or a new deal in your Pipedrive account.
Step 1
Create a free account on formcrafts.com. On your dashboard click New Form → Template. For this tutorial, we will select the New Lead template. Enter a form name and click Create.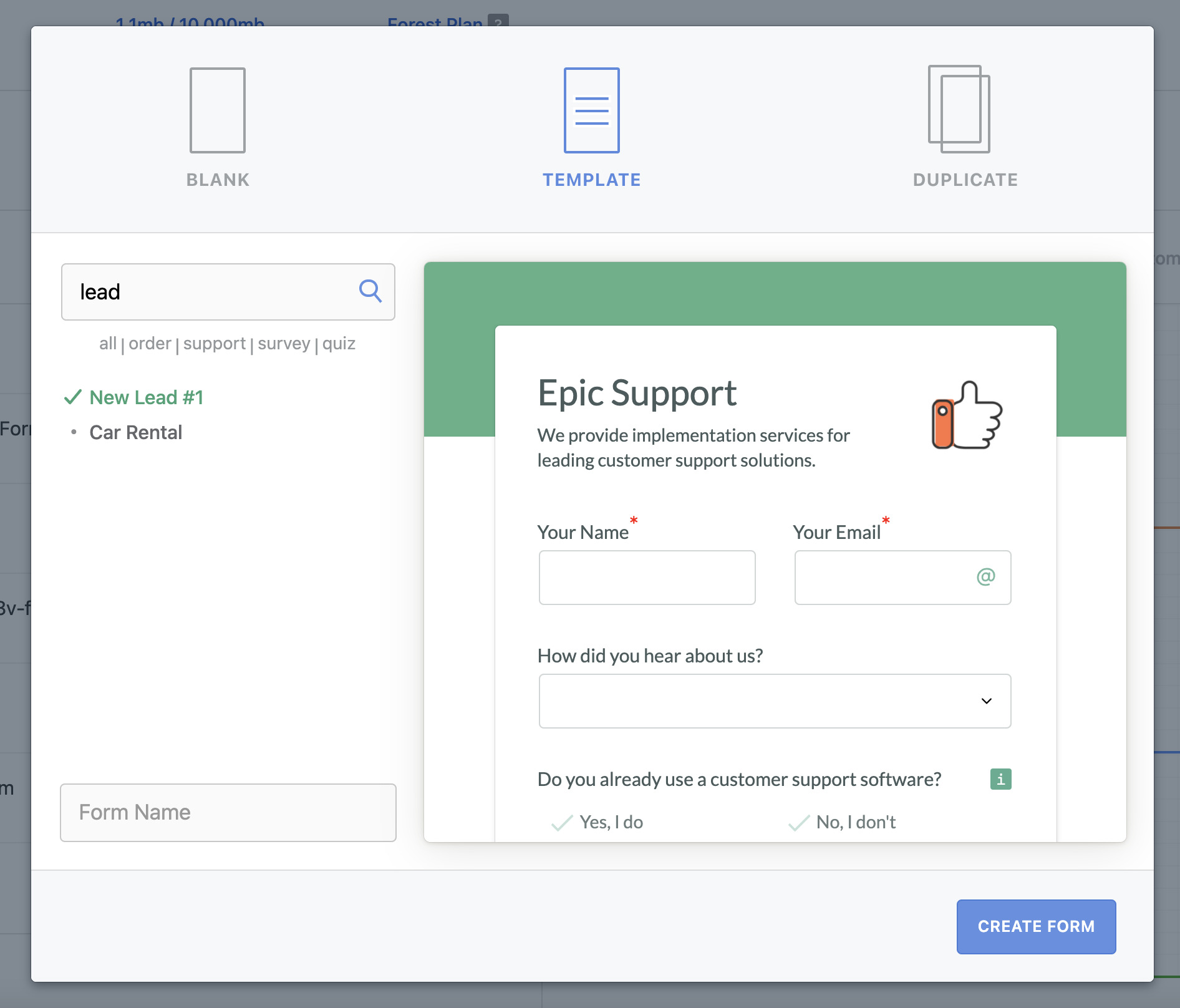 Step 2
On the form edit page go to Addons (top-left) → CRM and enable Pipedrive. On the next screen, you would be asked to authorize FormCrafts to access your Pipedrive account.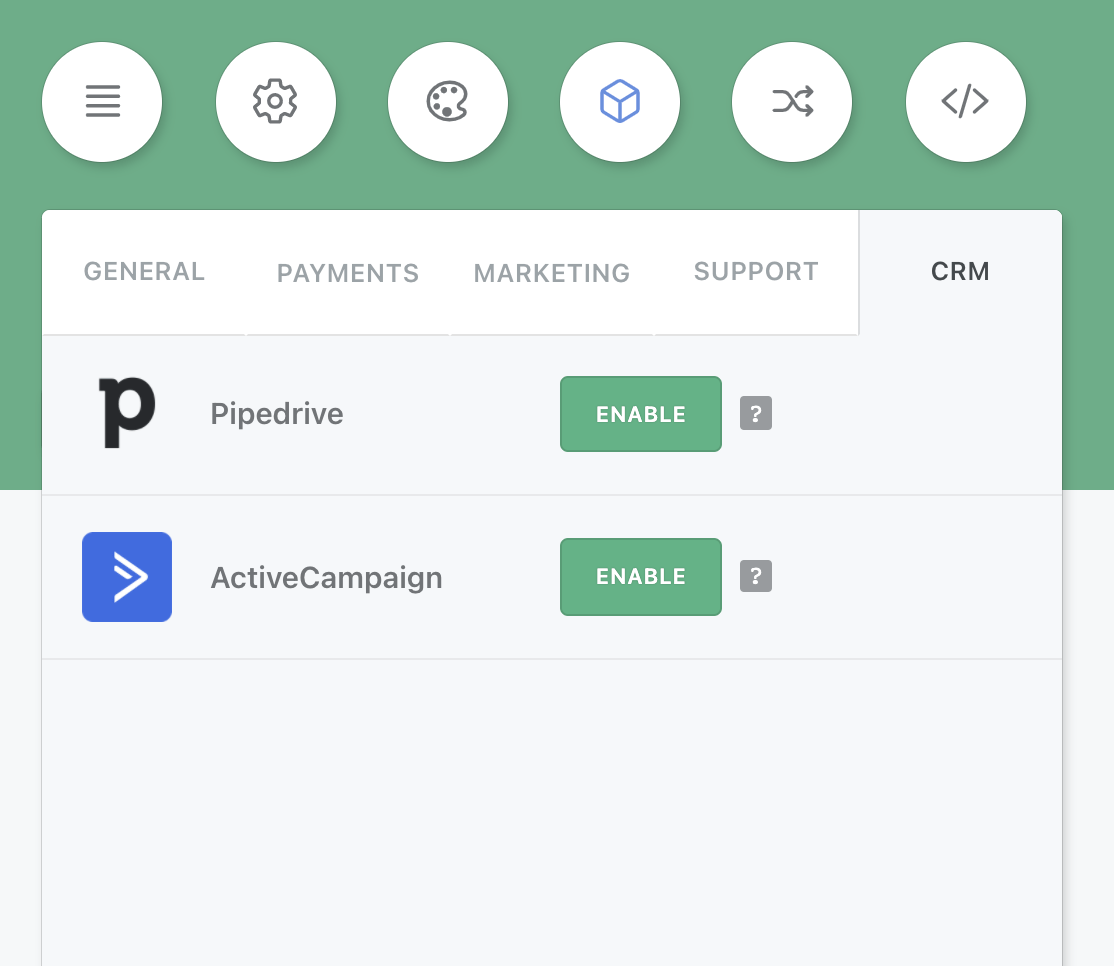 Step 3
Last step is to link our form data to Pipedrive. Check the option Create Lead and then create the following maps:
Map Your Name to Lead: Title and Person: Name
Map Your Email to Person: Email
Map What is your biggest support challenge? to Lead: Note
Step 4
Your form is read. Click on Share / embed on the top-left corner. Here you will find a link to easily share your form. You will also find embed codes that can be used to embed forms on any website.
Optional
You can also use FormCrafts to accept files. To do so add a File upload field to your form. Next, under Addons → Pipedrive check the option Attach uploaded files to the deal / person / organization.
Originally published February 12, 2021 8:23 pm. Updated February 12, 2021.