How to Add Users
Adding users is only supported on certain plans. Please check the pricing page for more info.
Head over to the Users page on your dashboard and click on the New User button.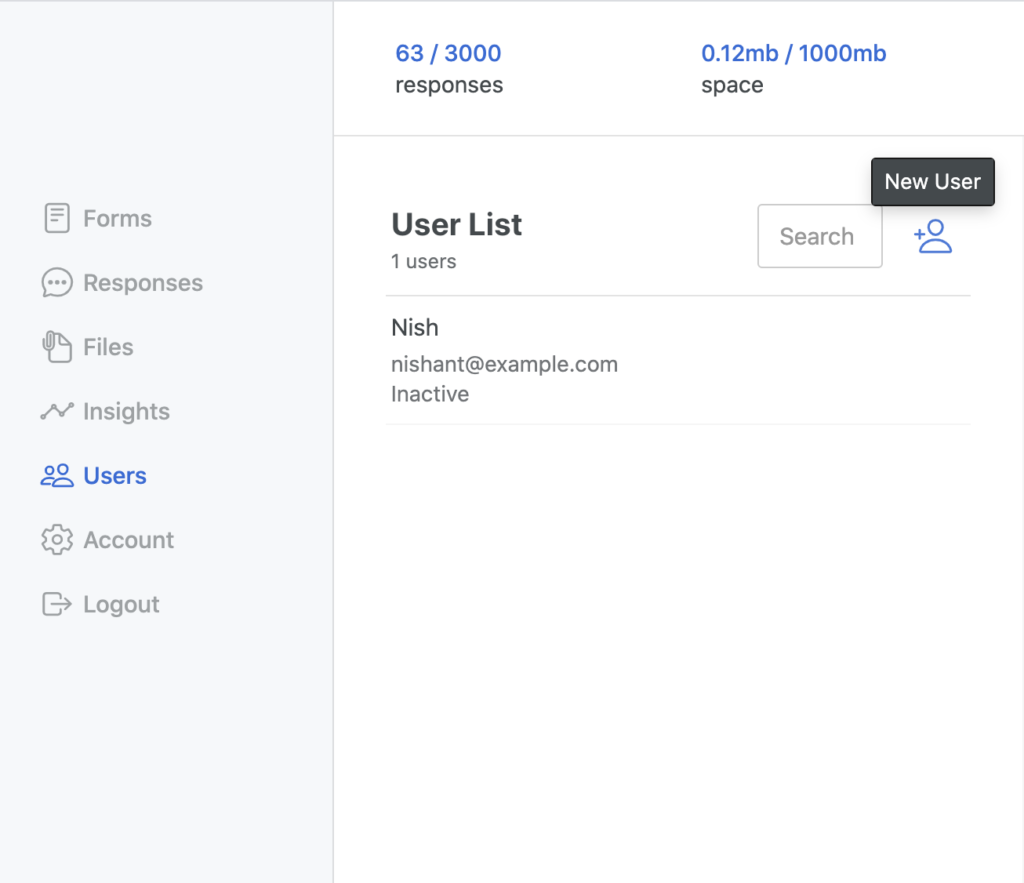 Next you will be prompted to enter a name and email address for the new user. An email will be sent to the user with a confirmation link and instructions to setup their account.
Meanwhile, the user would appear as inactive. You can edit their permissions.
Originally published June 19, 2020 7:33 pm. Updated September 24, 2022.