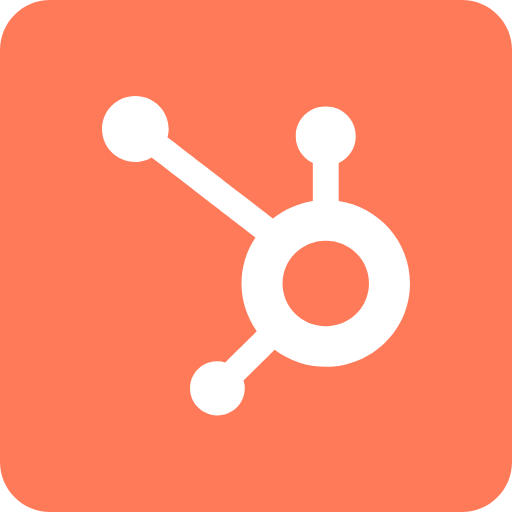 HubSpot Multi-Step Forms
A guide to HubSpot multi-step forms and other advanced features
turn this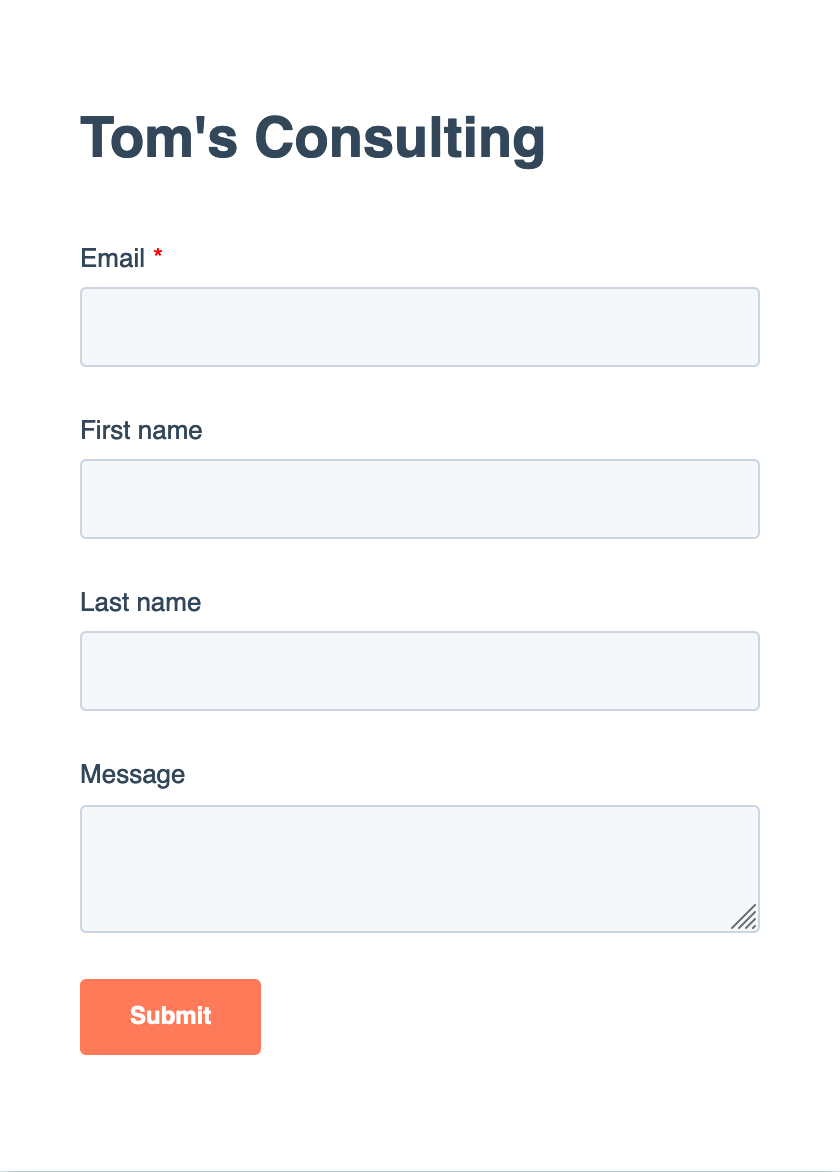 into this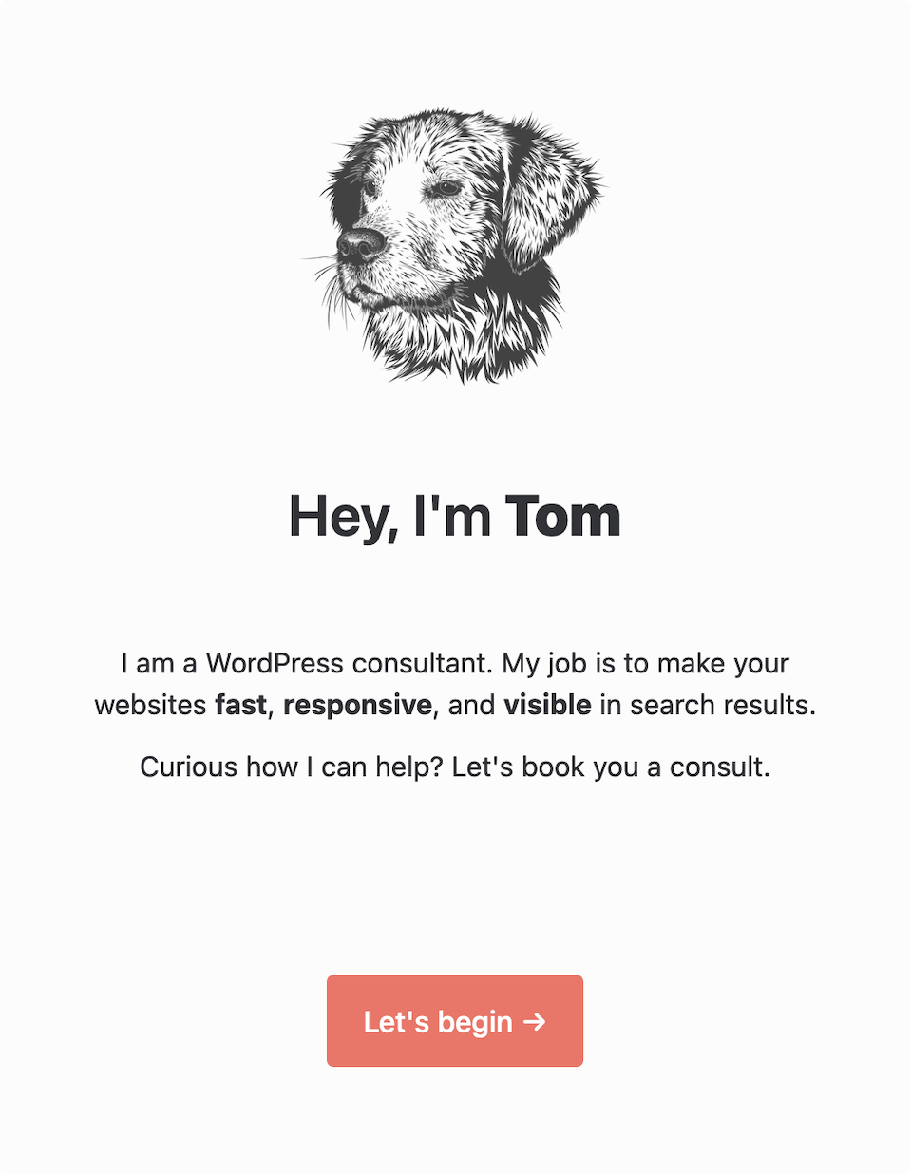 Introduction to HubSpot Forms
HubSpot has a default forms module that can be accessed via Marketing -> Lead Capture -> Forms. Out-of-box HubSpot gives you the option to create forms with different appearance layouts, like pop-up, slide-in, etc ...
HubSpot forms have a limited selection of templates, and while they are okay for simple forms like a basic HubSpot contact form, they fail to shine when you need advanced functionality.
For example, in HubSpot you cannot:
Create a multi-step form
Use nested dependent fields
Easily add a payment field
Some of these features (especially a multi-step form) can make a huge difference to a business. HubSpot speaks highly of multi-step forms themselves.
If you want advanced form features, it makes sense to look at non HubSpot form alternatives.
Why use non HubSpot forms?
Using non-HubSpot forms does involve adding another tool into your toolbox. While there is a small learning curve, it pays for itself several times over in the long run.
In this guide, we will learn how FormCrafts can help you create amazing HubSpot forms with advanced features, and for free.
Yes, FormCrafts has a free-forever plan, with includes our HubSpot addon!
Aside from the host of new features FormCrafts' HubSpot forms have support for traffic attribution and tracking via the HubSpot UTK cookie, all of which works out-of-box.
HubSpot multi-step form
This is a key feature. Being able to create HubSpot multi-step forms will take your form conversion to the next level.
As of now default HubSpot forms don't support multi-step forms. The workaround they recommend involves creating two separate forms and redirecting users to form #2 when they finish form #1.
FormCrafts allows you to create true HubSpot multi-step forms with a click. Other features in FormCrafts' multi-step forms include:
Add a form cover page with text and images.
Show form progress (updated with each field)
Use conditional logic to skip pages
Show page titles
Use conditional logic / dependent fields across pages
Easily add and drag fields across form pages
Nested dependent fields
HubSpot forms have support for dependent fields, but only one level deep.
FormCrafts has support for nested conditional logic, with any level of depth. Yes, there is no limit to the levels of conditional or dependent fields you can have.
This is a powerful tool for creating dynamic forms.
You can also use FormCrafts' conditional logic to trigger addons (like HubSpot) conditionally.
Autocomplete dropdown field
The default form's dropdown field is not very intuitive beyond the first 5 options. If the option count is high, they take up a large amount of screen space on click, and there is no ability to search the options.
FormCrafts has support for autocomplete-type dropdown fields. You can
Enable search on the dropdown
Associate images with options
Allow selection of more than one option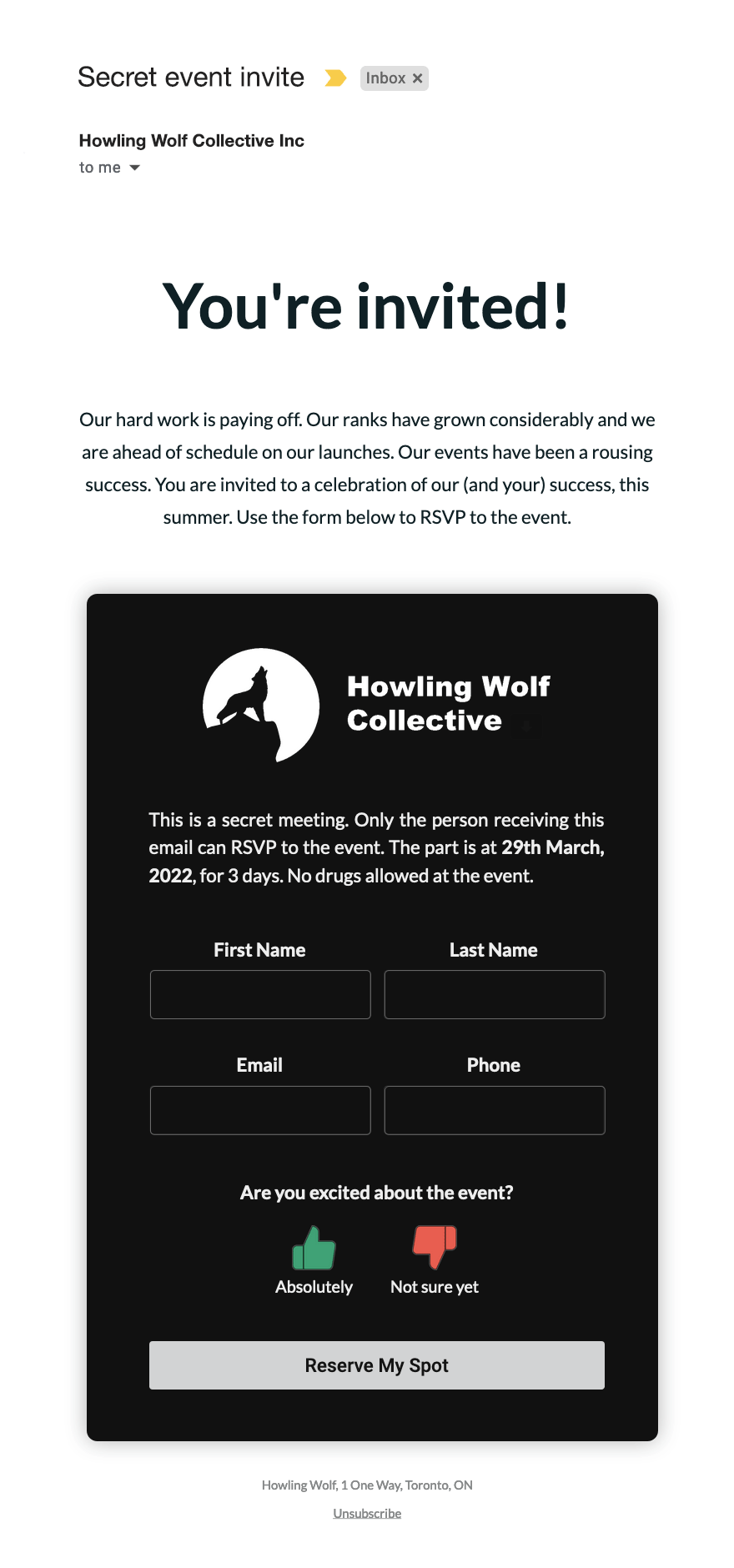 Email embeds
You can embed the forms in your HubSpot's email marketing campaigns. This is a truly unique features that can result in high conversion rates.
For single-page forms you can embed the entire form in emails.
For multi-step forms you can embed the first page in emails, and the users can finish the rest of the form in their browser once they hit Submit in their inbox.
Learn more about email forms.
Accept payments
FormCrafts has an integration with Stripe, which can be used on your HubSpot forms. This allows you to easily create payment and subscription forms.
Our built-in support for math formulas allows you to configure variable pricing on your order forms.
For subscription forms you can configure the form to signup customers for one or more pricing plans. FormCrafts also has support for tax ID.
Order forms and subscription forms can also contain a coupon field, which works with coupons defined in your Stripe dashboard.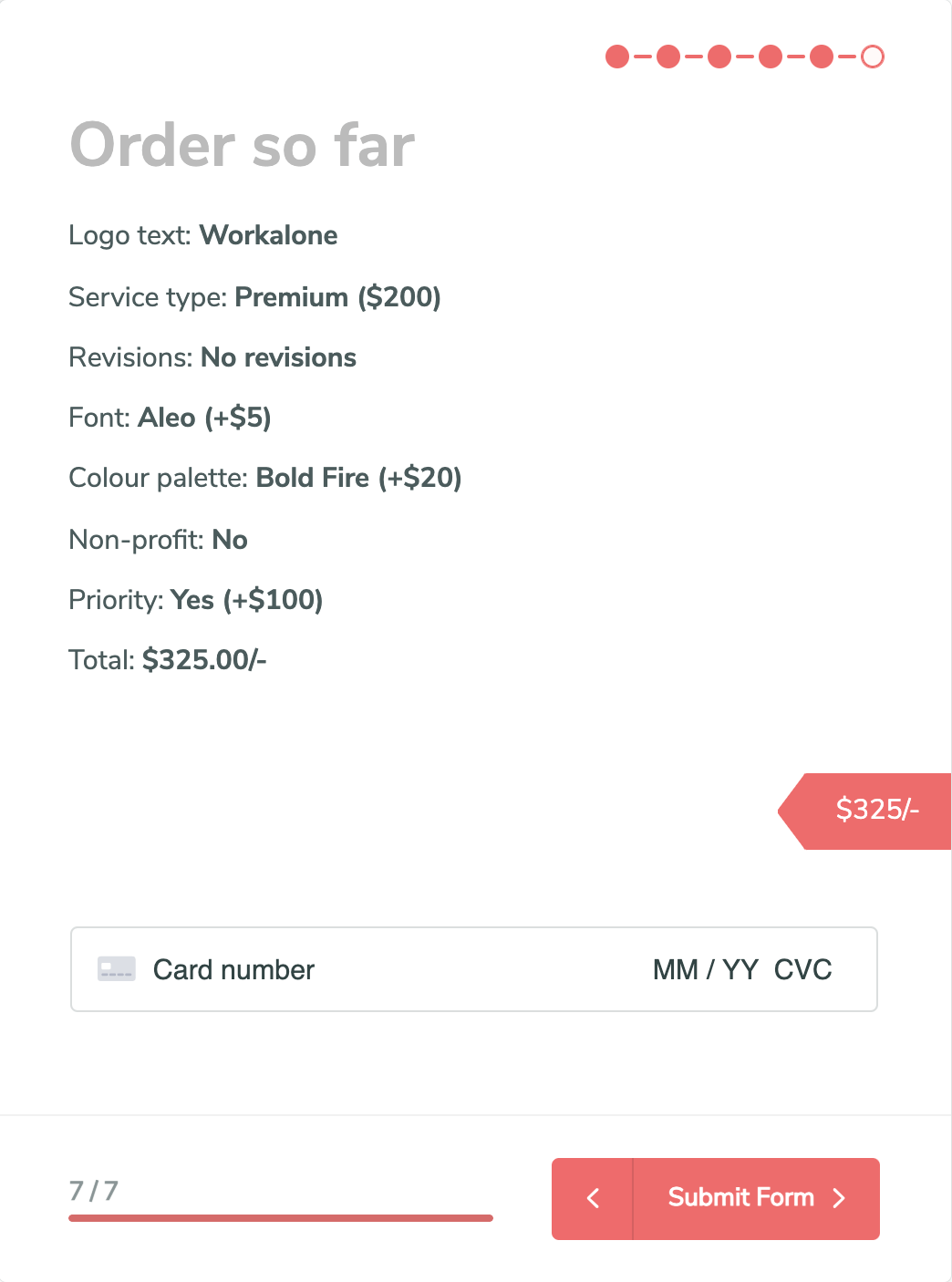 Over 19 field types
FormCrafts has support for over 19 different field types. This allows you to create not just contact and payment forms, but also customer surveys, feedback forms, and so much more.
Our checkbox fields allow you to set distinct icons or images for each selection, and dropdown fields allow you to set distinct images for each selection.
Special fields include star rating, mood rating, slider, time-picker, multi-file upload, tabular input, and product showcase.
Learn: form fields in FormCrafts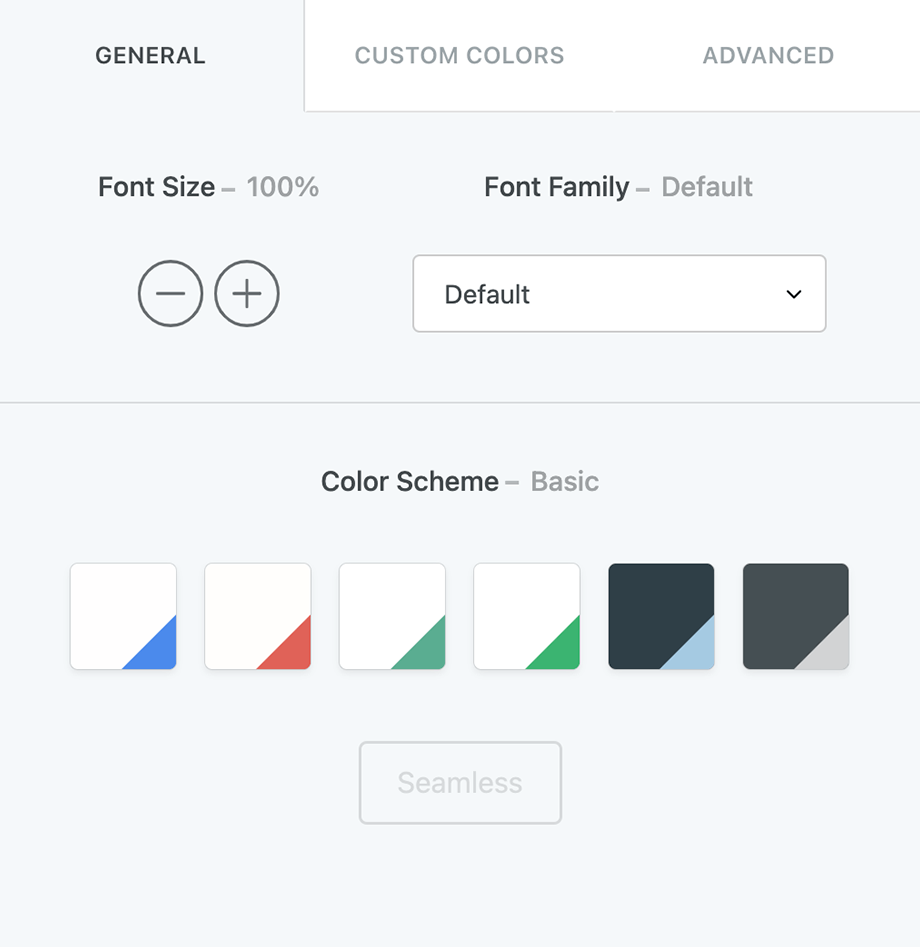 Styling and customization
FormCrafts gives you a high level of control over the style of your form. You can choose from hundreds of fonts, use custom fonts, change colour schemes, etc ...
Using text layout fields in the form allows you to add messages, custom text, and images anywhere in your form.
You can also add form covers.
Types of HubSpot forms you can create
HubSpot contact form
FormCrafts is ideal for creating contact or lead generation forms for HubSpot. We have support for basic as well as custom fields.
FormCrafts uses HubSpot's Forms API which makes it possible to track the visit history of respondents.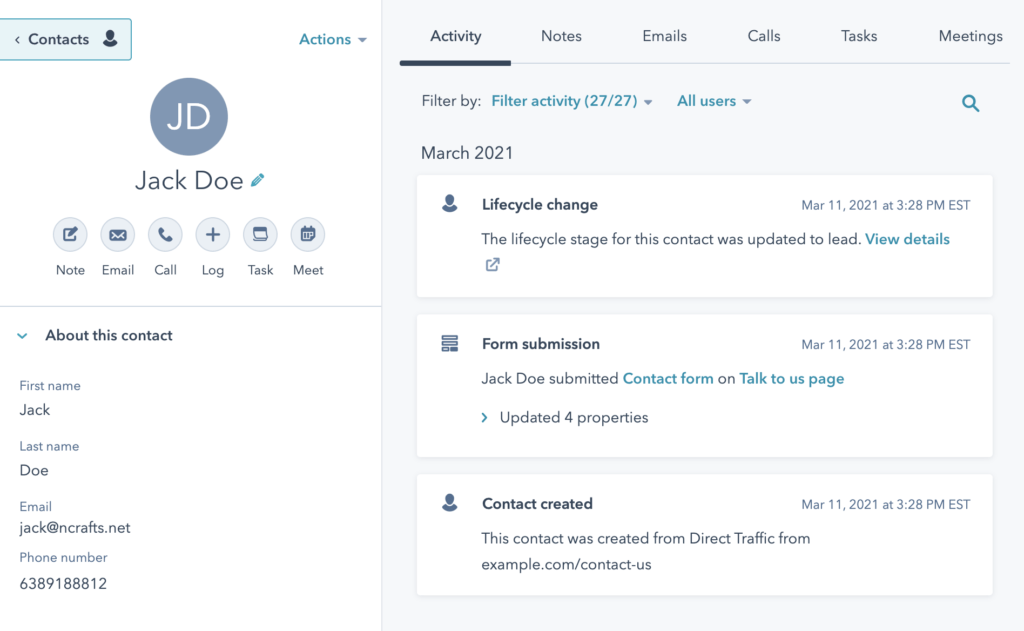 HubSpot deal form
Your lead generation form can automatically create new deals in HubSpot. You can select the deal information, amount, pipeline, and even custom fields to map.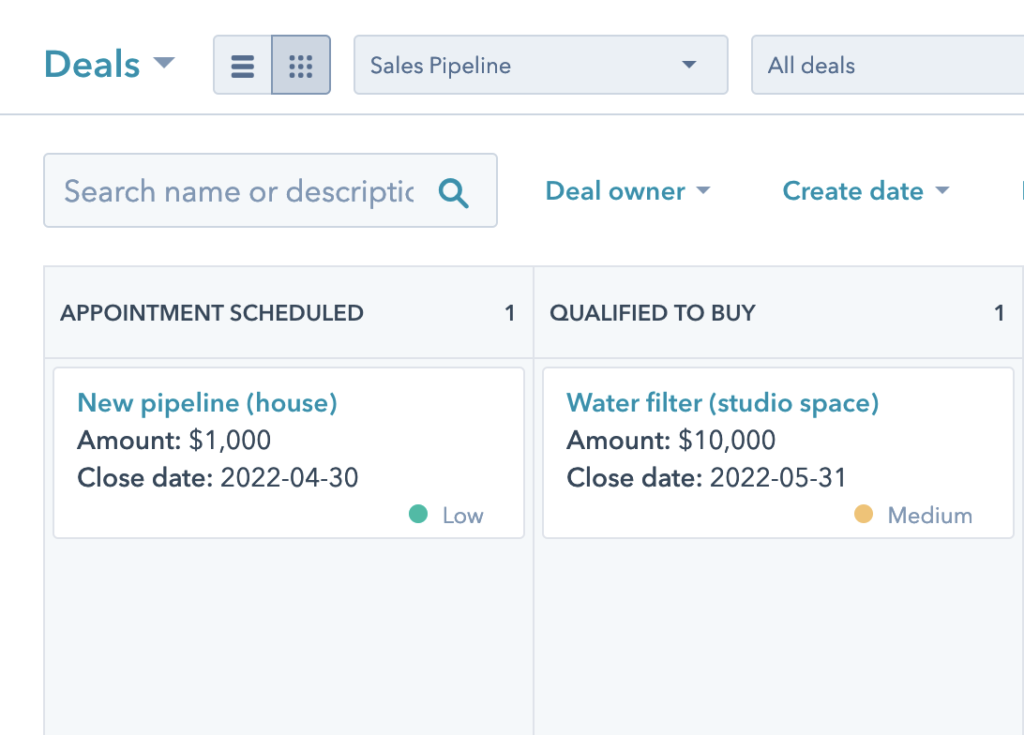 Timeline event form
FormCrafts can create timeline events on new or existing contacts' pages. This works well for creating HubSpot NPS surveys, or HubSpot customer satisfaction surveys.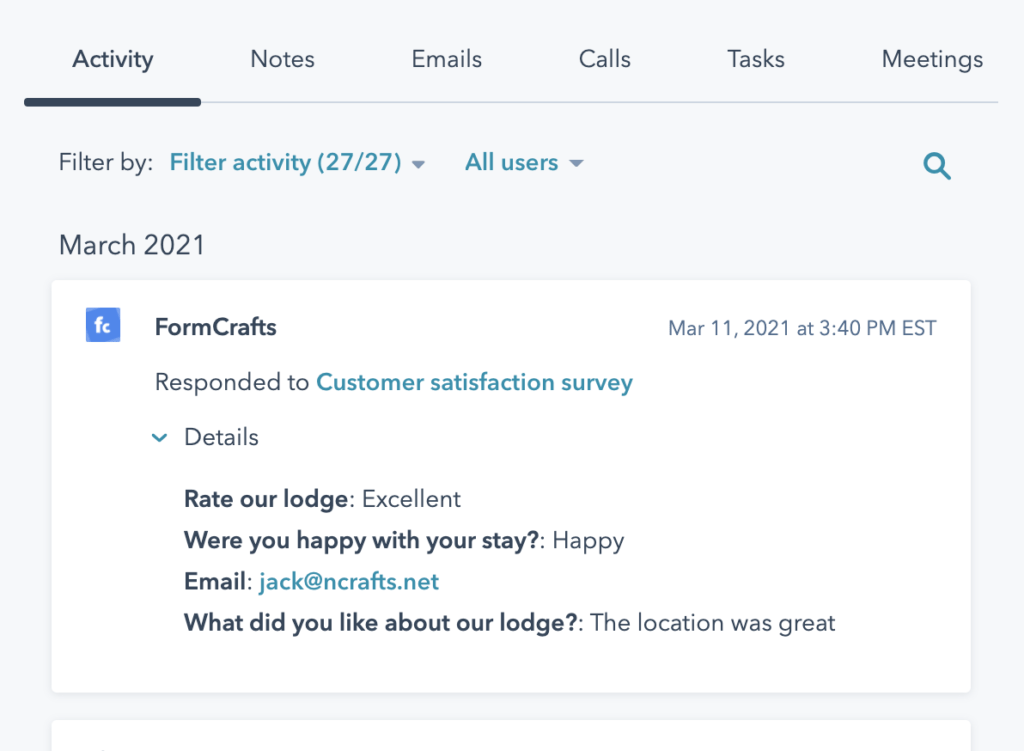 Service hub ticket form
You can use FormCrafts to create a HubSpot service ticket form. FormCrafts will create new service tickets in HubSpot's Service Hub on new responses.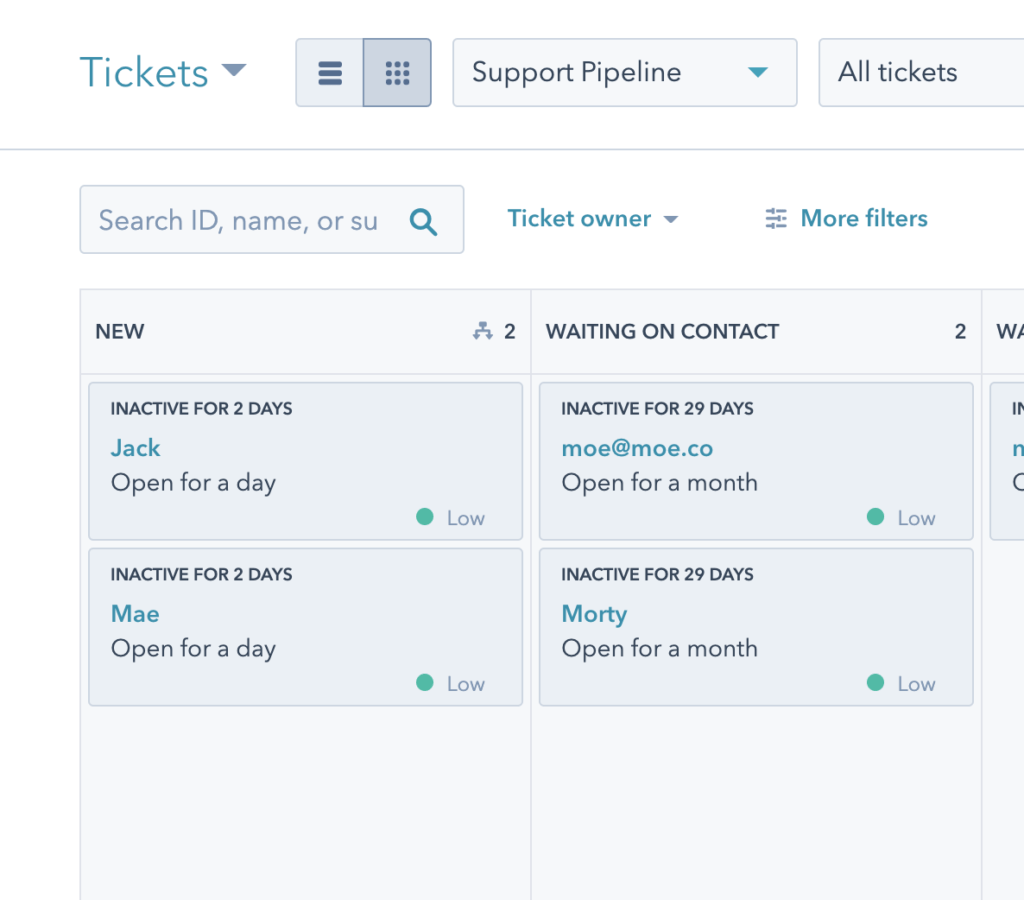 HubSpot form examples and use cases
1. HubSpot multi-step order form
This is a multi-step form to allow customers to order a logo design.
Each form step asks a different set of questions, which changes the logo price. Each page also shows the logo price estimate based on the current info.
On the last page, the customer can see their order total and order details, and enter their card info to pay via Stripe.
You can use this form template as a starting point for creating HubSpot estimation and quotation forms.
2. Customer survey form
This is a multi-step conversational feedback form with 4 questions, divided across 4 form steps.
If the user selects a low rating the form uses conditional logic to show a text field asking for feedback.
You can create new HubSpot contacts when people fill out the form. You can also store form responses as timeline items for new or existing contacts.
3. HubSpot contact form
Looking for a simpler one-page lead generation contact form? Try this dark-themed contact us form.
Our HubSpot add-on will allow you to create HubSpot contacts in real-time when people fill out the form.
Different ways to share forms
1. Share the easy form link
All forms come with an easy-share link like:
formcrafts.com/a/afaefq
You can modify the link to something like:
formcrafts.com/a/contact
You can even use a custom domain:
you.formcrafts.com/contact
Learn more about creating custom form links here.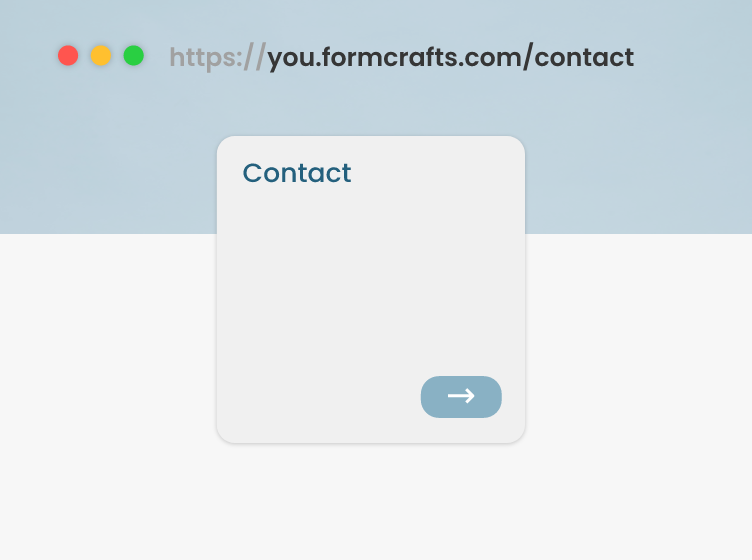 2. Embed on a website (inline)
You can embed the forms on any website, including just about every CMS software out there. We allow embedding via our JavaScript code (you have to copy the code from the form editor and paste it on your website) or via our iFrame code, which works on the same principle. Between the two we recommend the JavaScrip code embed.
Our embedded forms also support visitor tracking, which is done via the hubspotutk cookie. This allows you to see page visits and other activities for individual form respondents.
Learn how to embed HubSpot forms on your website or in WordPress.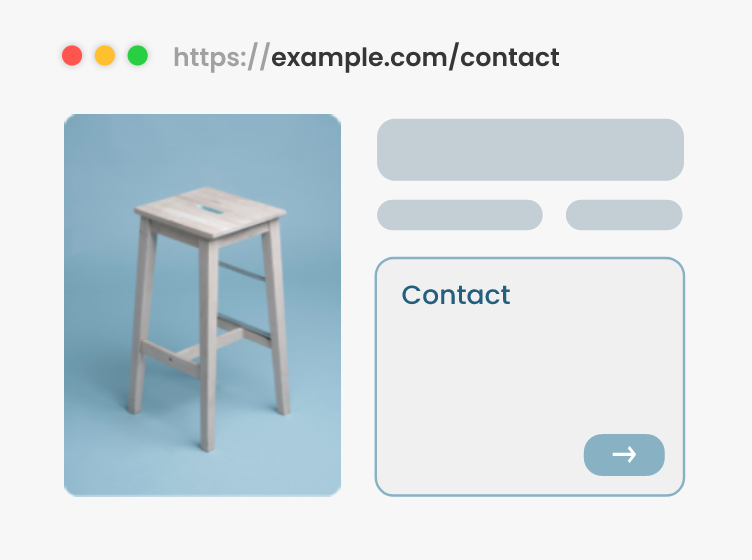 3. Embed on a website (popup)
This is another cool feature. You can embed the form on your website, but it would only show up when the customer clicks on a link or button.
Pop-up forms have the advantage of being out-of-view unless called upon. FormCrafts won't load the form until the user clicks on the trigger button, which results in improved speed for your page.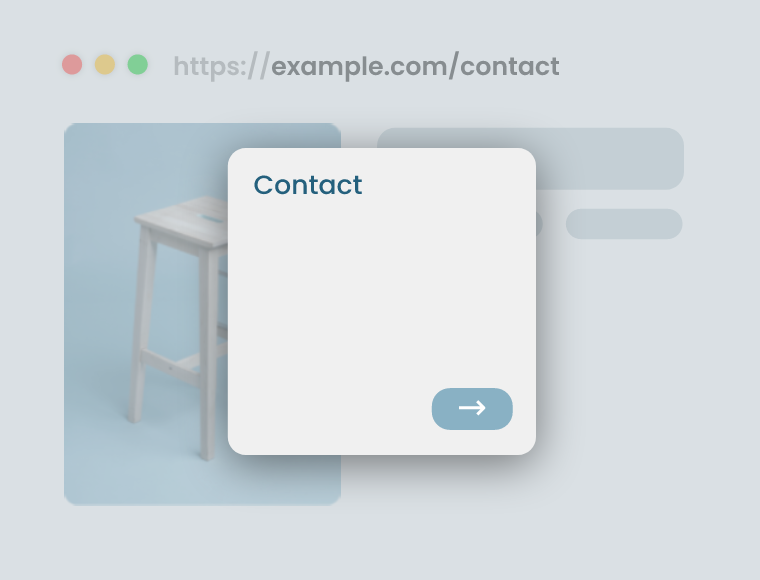 4. Embed on a HubSpot landing page
You can embed the forms on your HubSpot website or landing page. First, grab the form's embed code. Next, when editing your HubSpot page or website look for Advanced -> Source Code. Clicking on Source Code opens a pop-up where you can paste your form's embed code.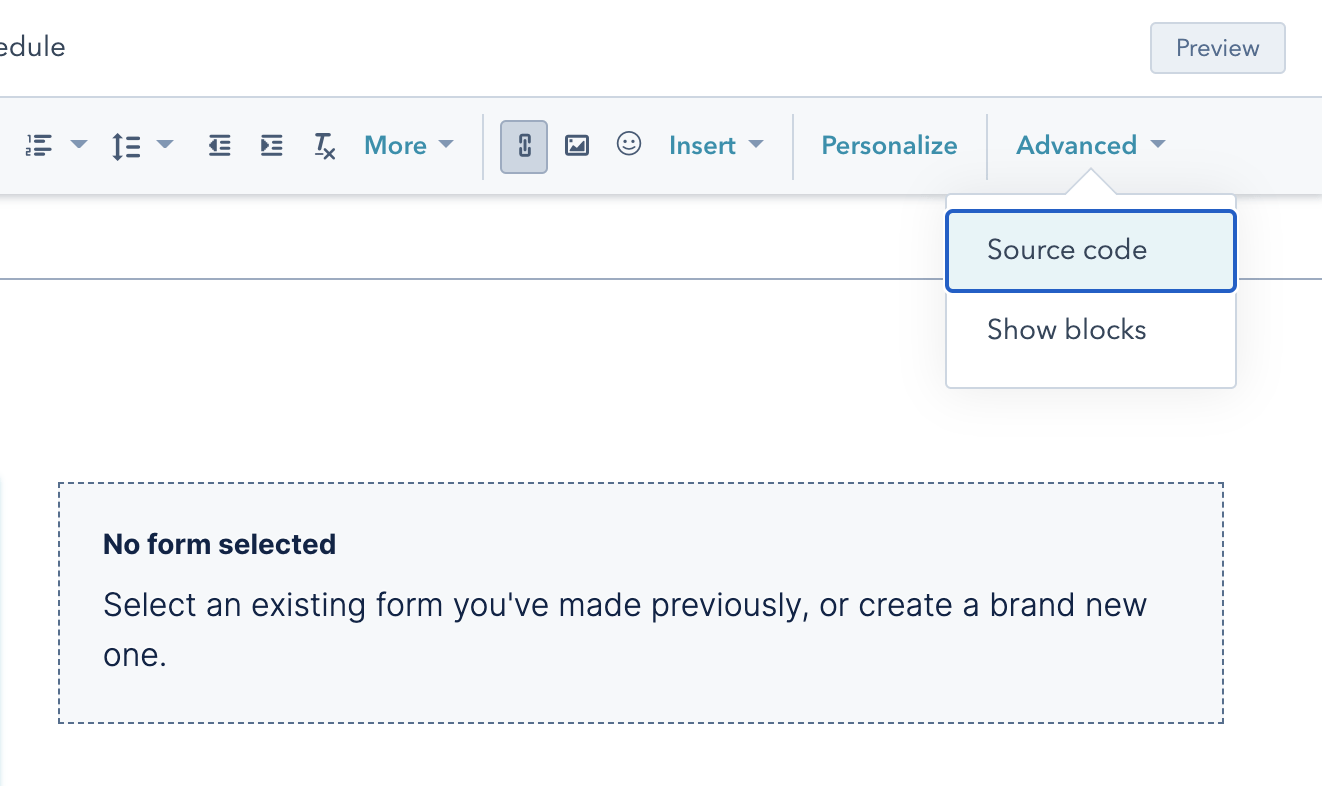 What Do Others Think?
FormCrafts is one of the highest rated apps on the HubSpot marketplace.
FormCrafts has been such an excellent tool to collect leads from our website and landing pages to send to HubSpot. We can fully customise our forms to align with our brand guidelines ... Conditional logic is by far our favourite function - Easily integrated on your website or landing pages

Annabel Lemmey
Formcrafts is fantastic ... Formcrafts works very easily and their support has been phenomenal.

Adam Ashby-Clarke
Works like a charm. Best experience with Multistep-Forms and Popup-Forms ... FormCrafts is by far the easiest Integration to setup forms and sync them to HubSpot.

Florian Kappert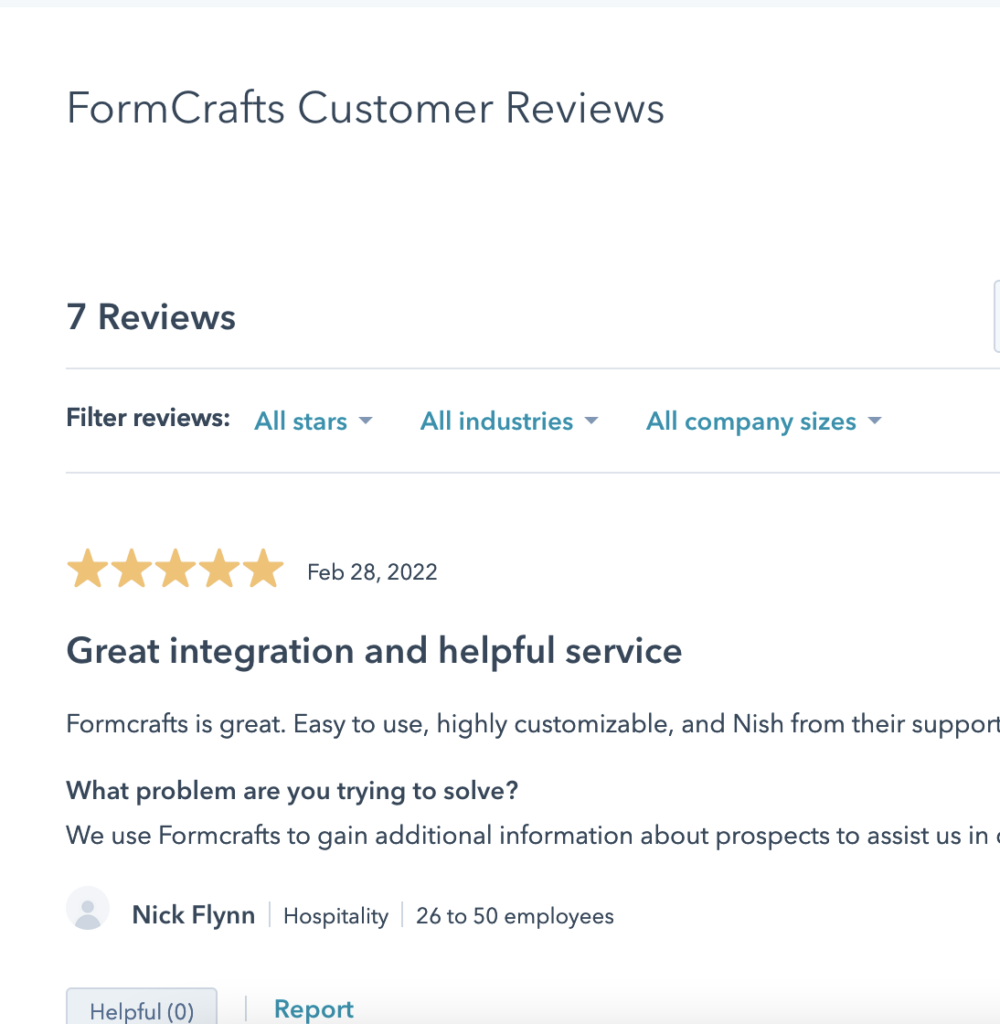 Case study
Buitens is a Dutch building startup. They use FormCrafts to build landing page forms and feedback forms. Their forms echo their company's design philosophy of minimalism and functionality.
We really like the amount and type of adjustments we can make in the design and set-up of the forms. The many different field options work really well for us.

Isa Stoffels - Buitens
Read more about Buitens and how they use FormCrafts
Need help?
If you need assistance with your forms you can contact us via the contact form (top-right corner) on your FormCrafts dashboard.
We are also available on live chat during business hours (Eastern time).
We have a plethora of HubSpot tutorials as well.
FormCrafts is an official HubSpot app partner and you can find us on the HubSpot app store as well.
Free 21-day trial
Not convinced? Try FormCrafts for 21 days.
Completely free
No credit card required
Full access to customer support
If it doesn't work: delete all your data. We don't make you jump through hoops.
Sure, let's try →