How to Send Email Notifications to Responders
On the form edit page click on Settings on the top-right corner. Go to the Emails tab and click on Notifications for Respondents.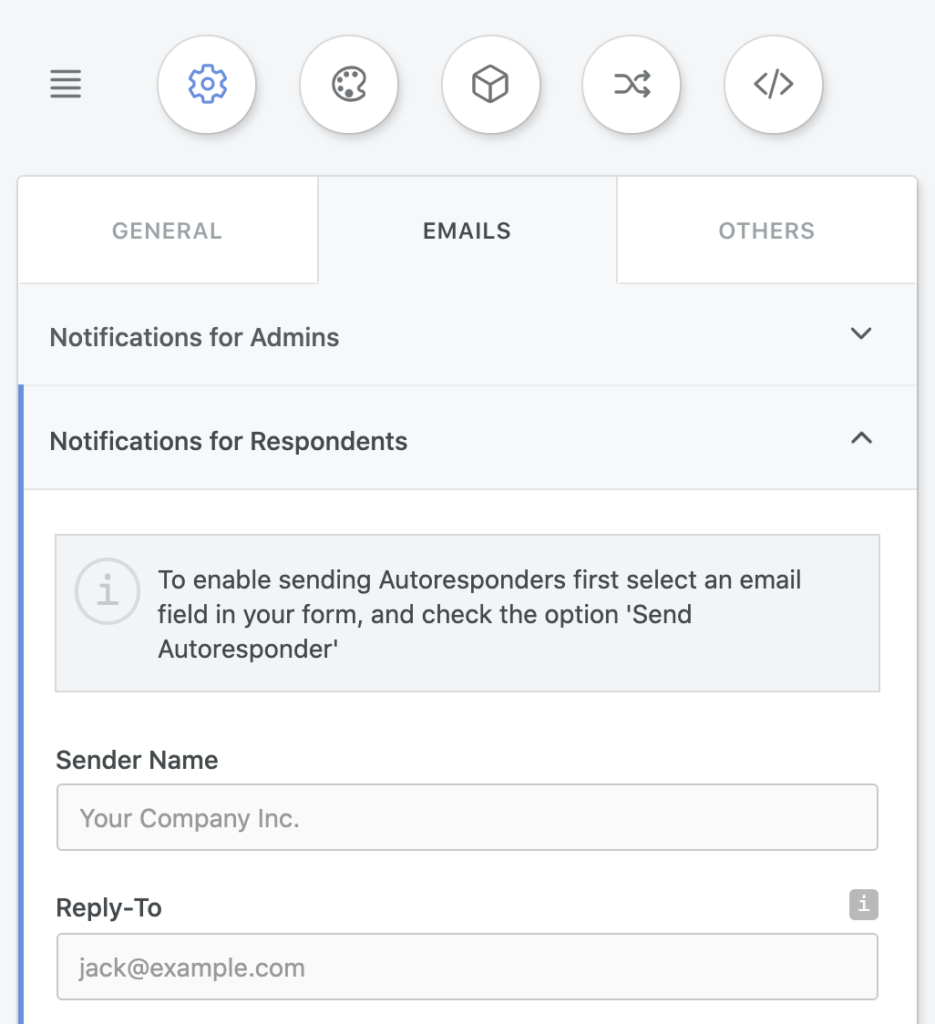 Here you can change the Sender Name, Email Subject and Email Content of these auto-responder emails. These fields support form variables which allow you to use form data. You can read more about that here.
You can also set a Reply To address. When the respondent hits Reply on their email message, they would draft an email to this Reply To address.
Next step, we need to add an email field to our form. We also need to edit the email field and check the option Send Autoresponder.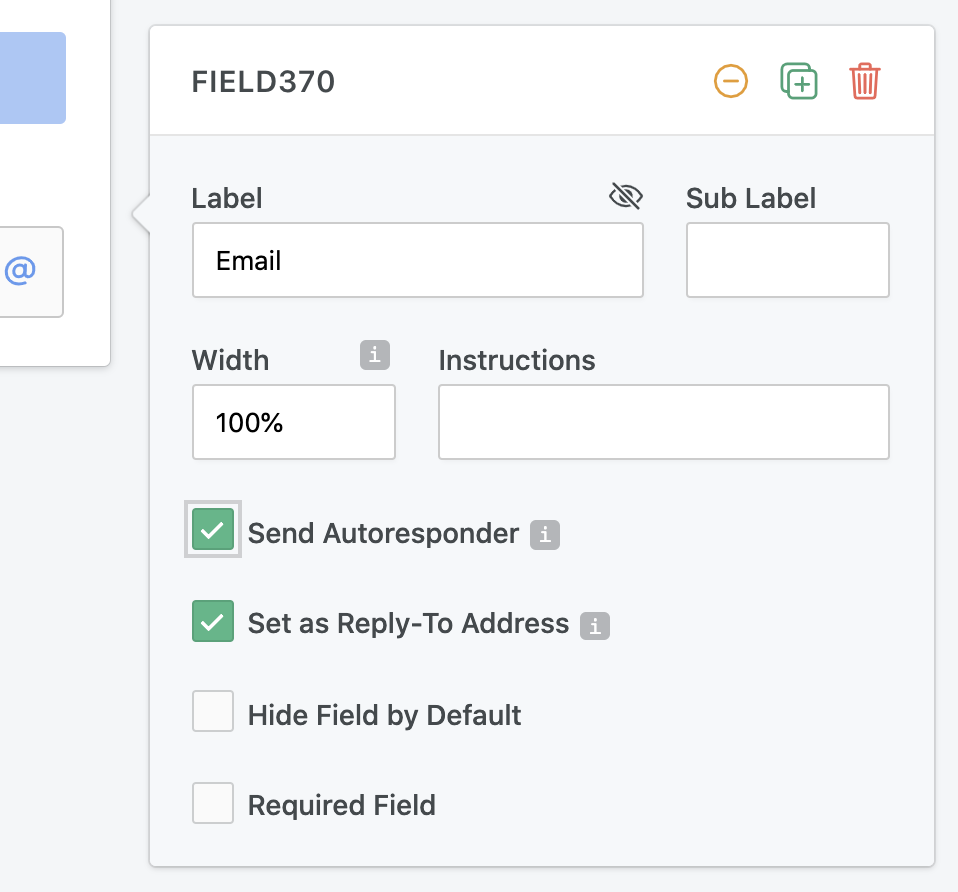 Originally published June 18, 2020 12:51 pm. Updated September 24, 2022.