How to Send Email Notifications to Admins
On the form edit page, click on Settings on the top-left corner. Go to the Emails tab, and click on Notifications for Admins.
Here, under Send Emails To you can enter email addresses which should receive a notification on every form response. You can enter multiple emails, separated by a comma.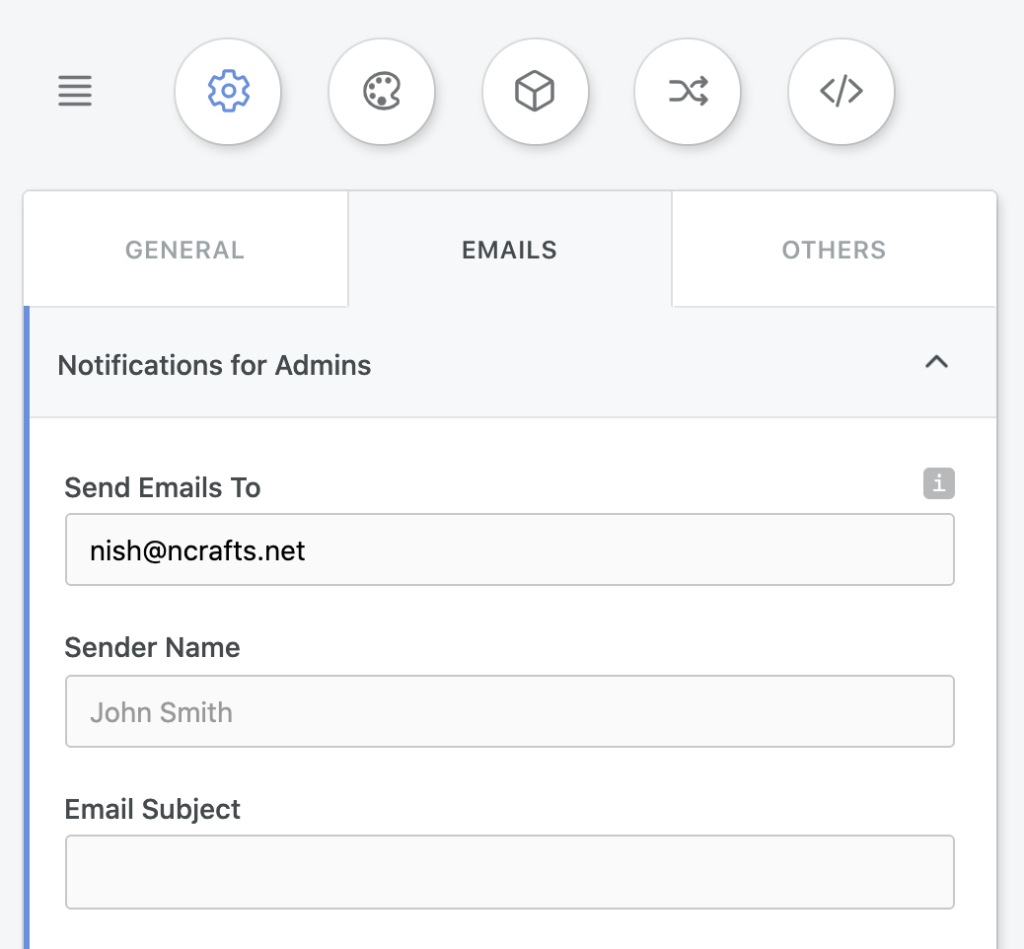 You can also configure the Sender Name, Email Subject and Email Content here. All these fields have support for form variables, which allow you to use form data. You can learn more about form variables here.
Note that you cannot change the Sender Email here. Since the emails are sent by FormCrafts' servers it isn't possible to use a custom sender email address.
Originally published June 18, 2020 12:50 pm. Updated September 24, 2022.