How to Import Data From FormCraft WordPress
You can import all your forms, responses, and analytics data from FormCraft WordPress into your FormCrafts.com account.
Firstly, make sure you are using version 3.9 or above of FormCraft WordPress. You can download the latest version here.
Next, on your FormCraft dashboard in WordPress look for the Export All Data link. This will give you a text file to download.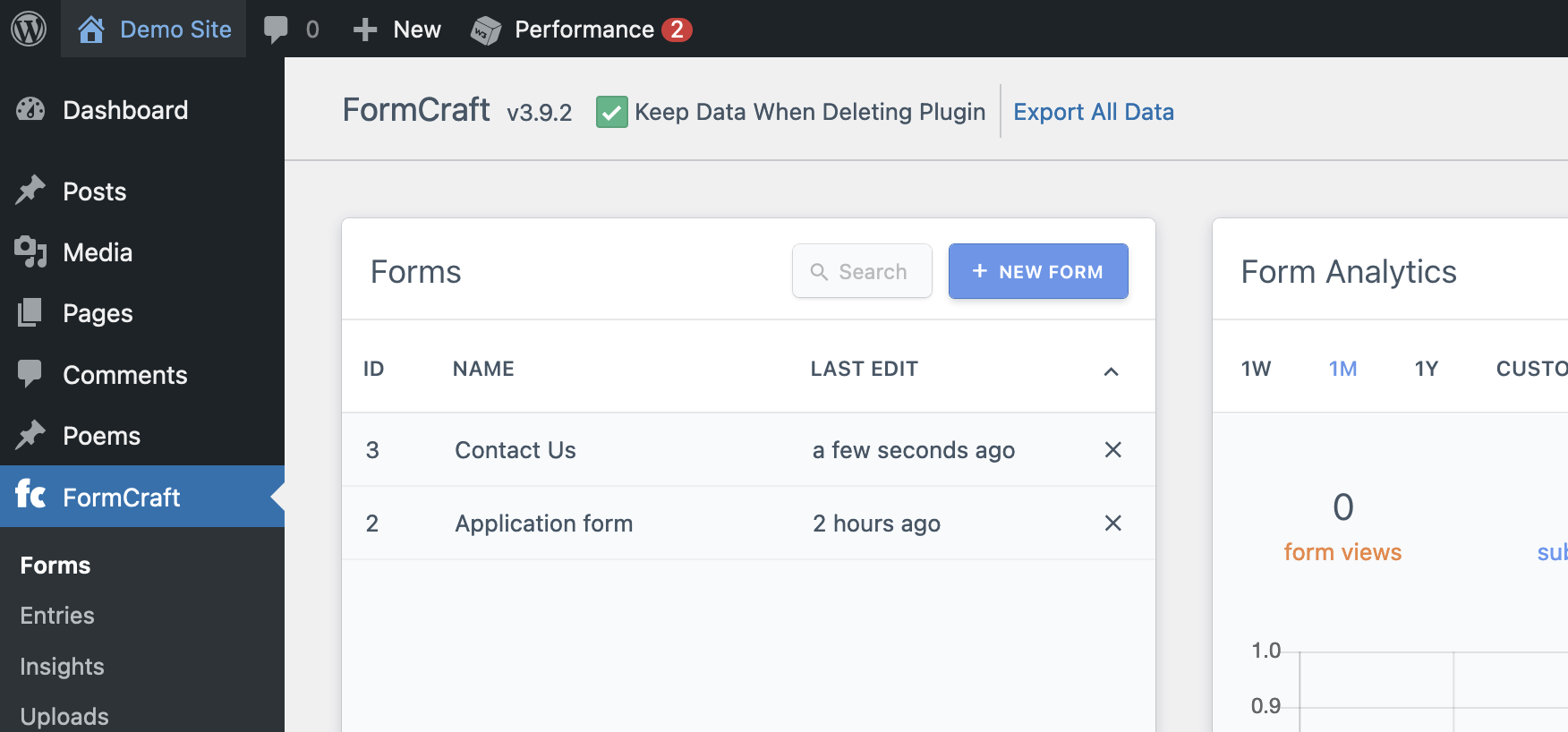 Next, create a free account on formcrafts.com. Once you are logged in go to the Account page, and click on the cog next to Account. Here click on Import From WordPress and follow the steps in the new dialog.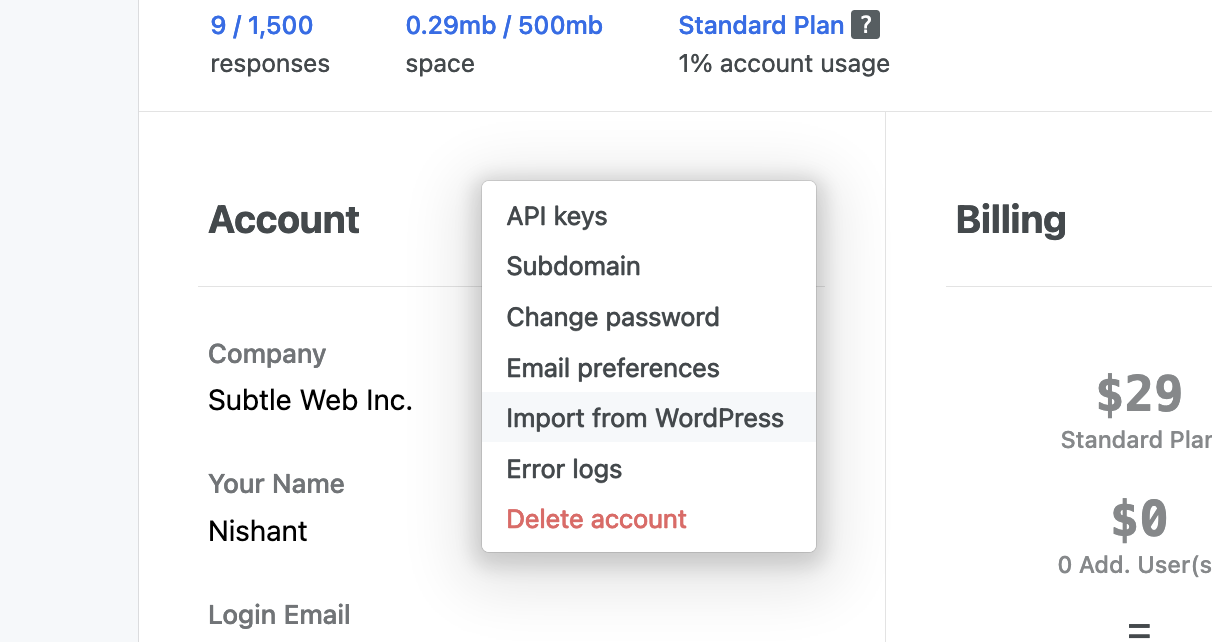 Originally published March 7, 2022 10:06 pm. Updated September 24, 2022.