How to Embed Forms in WordPress
Note: this method only works if you are admin or editor.
On the form edit page in FormCrafts, click on Share / Embed on the top-left menu. Go to the Embed tab. Here you can select between an inline form, or a popup form.
Copy the JavaScript embed code.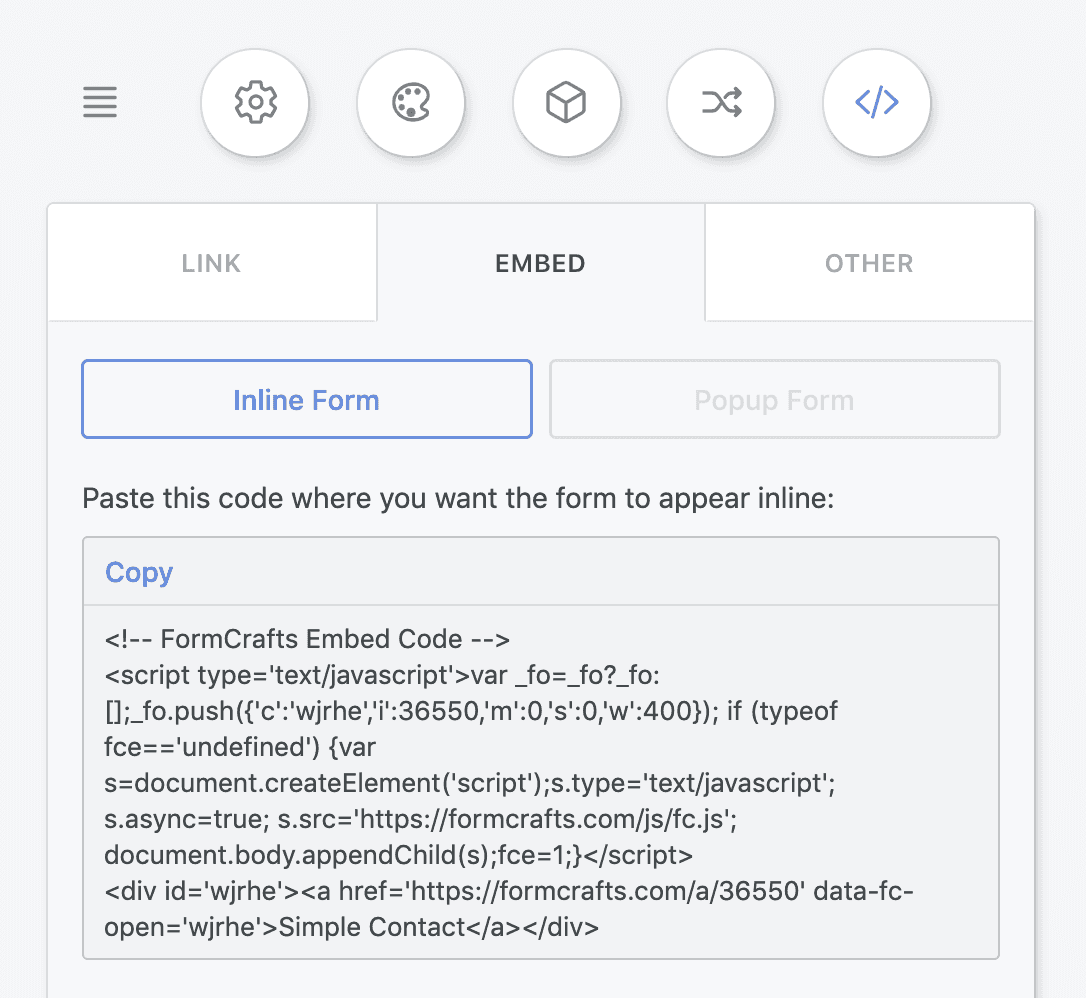 Edit your WordPress post, and find the Custom HTML block.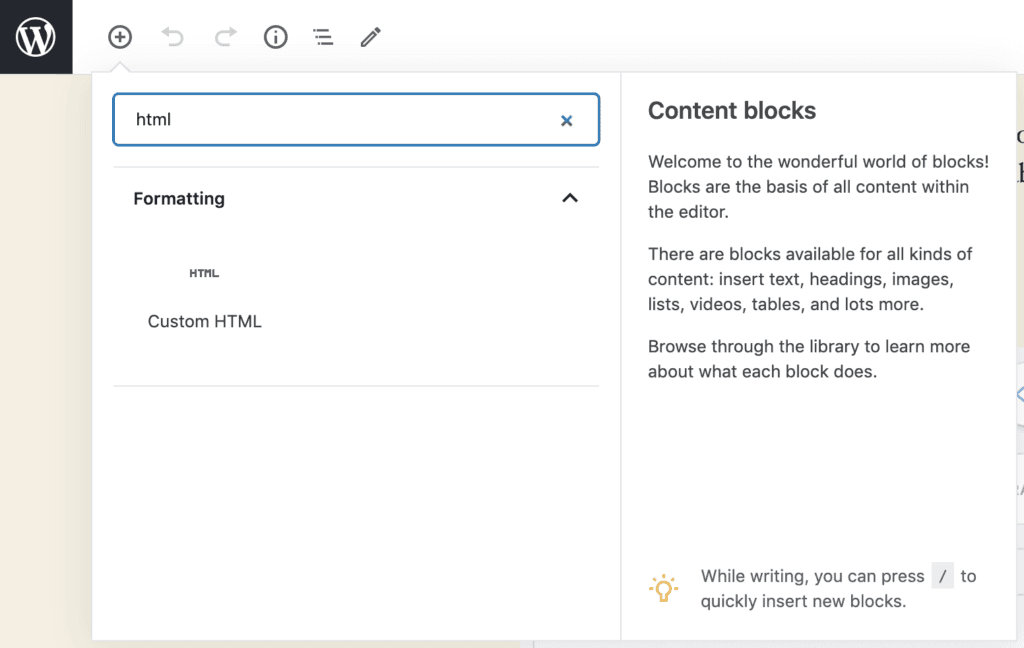 Paste the code in this block, and hit Publish.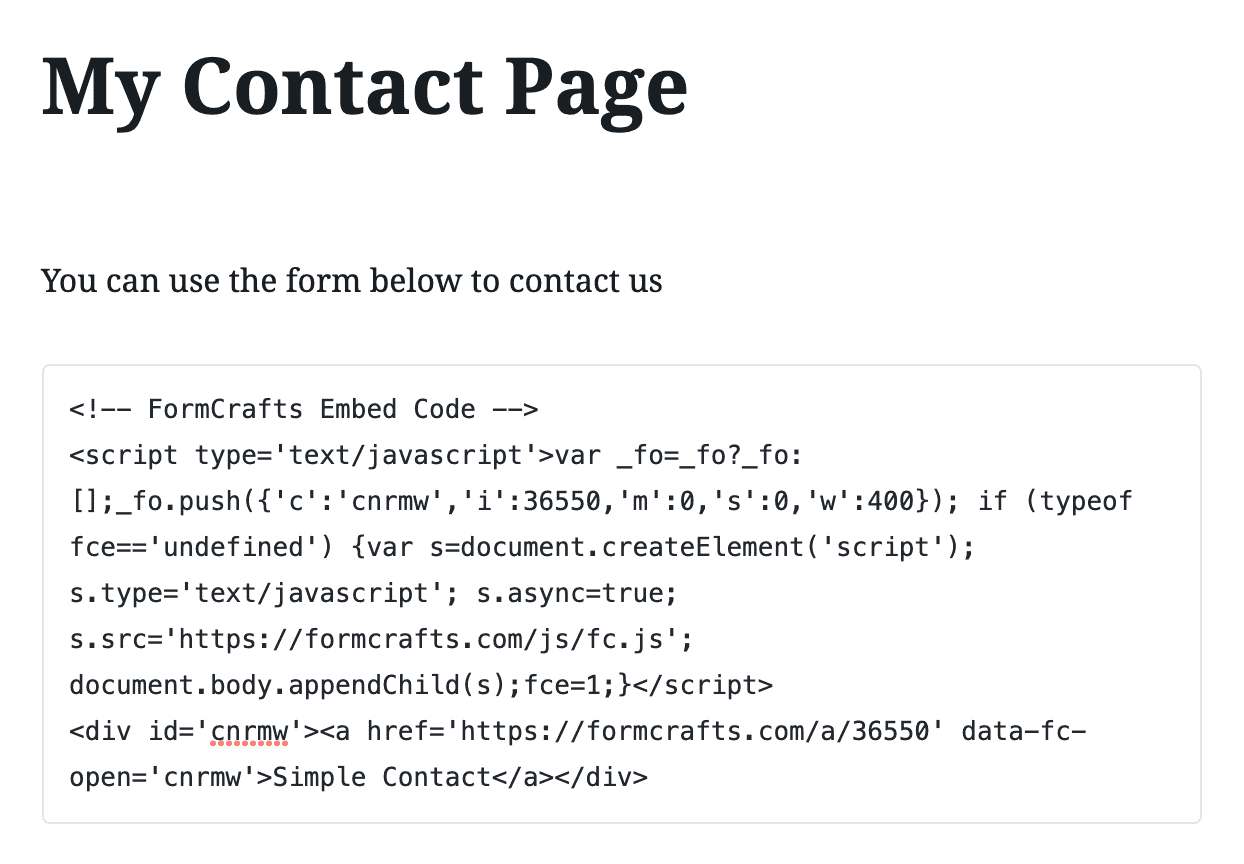 Originally published July 9, 2020 6:24 pm. Updated September 24, 2022.