How to Create a Zendesk Ticket Form (blank form)
You can use FormCrafts to create powerful Zendesk ticket forms with advanced features that are not available in the default ticket forms, like:
Multi-step forms
Multi-file uploads
Conditional logic to hide / show fields
Embeddable as pop-up forms
Advanced styling and customization options
Having multiple ticket forms
You can share the forms with a link, embed them on any website, or embed them on your Zendesk help desk portal.
1. Create a new form
On your FormCrafts dashboard click on New Form. Enter a name for a blank form and click Create Form.
Go to Addons on the top-left corner -> Support and enable Zendesk.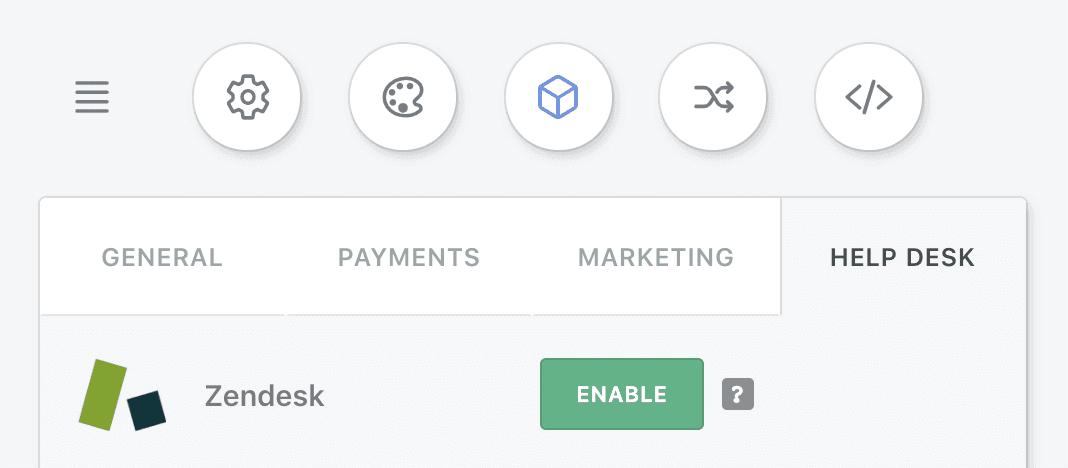 2. Add ticket fields
Now add the following fields on your form, using the Add Field button on the top-right.
A One-Line Input field labelled Your Name
An Email field labelled Your Email
A Checkbox field labelled How Important Is Your Issue?
A Comment field labelled Describe the Issue
A File Upload field labelled Attach Files
A Submit button
We need to set the correct options for our checkbox field. Edit the field, and look for Autofill next to Options List. Clicking on an item here allows you to fetch field options from Zendesk and auto-create them in your current field.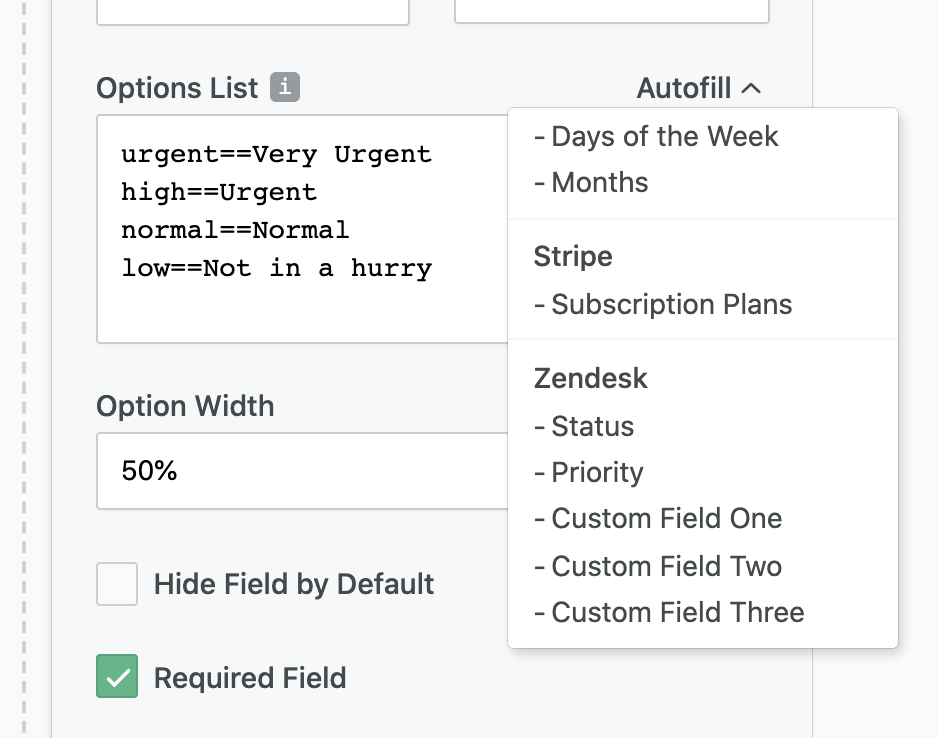 The first option under Options List has urgent before the ==, and Very Urgent after the ==. In our case urgent is a value and is passed on to Zendesk, and the string Very Urgent is shown to the user.
Our Zendesk ticket form should look like this now: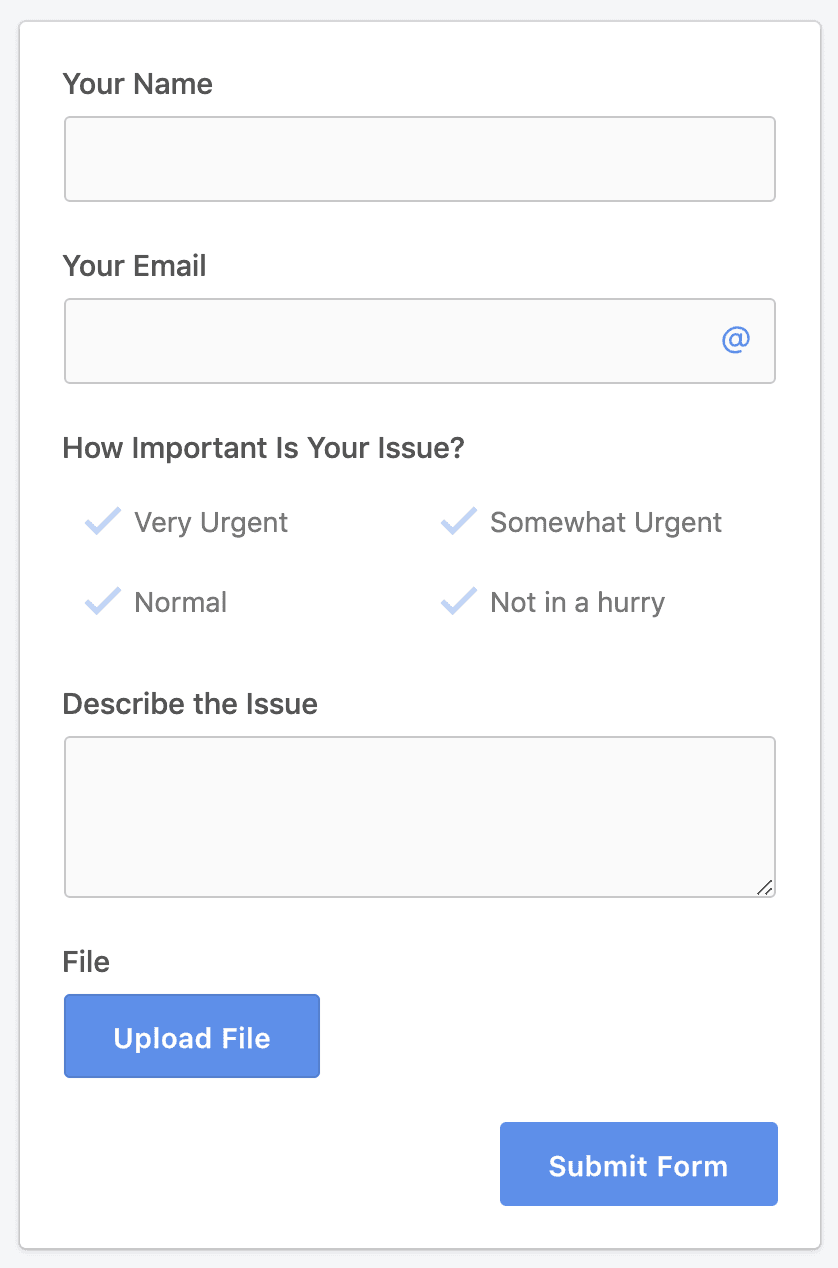 3. Map form fields to Zendesk ticket fields
Our next step is to map our form fields to their respective Zendesk ticket field counterpart. Our mapping should look like this: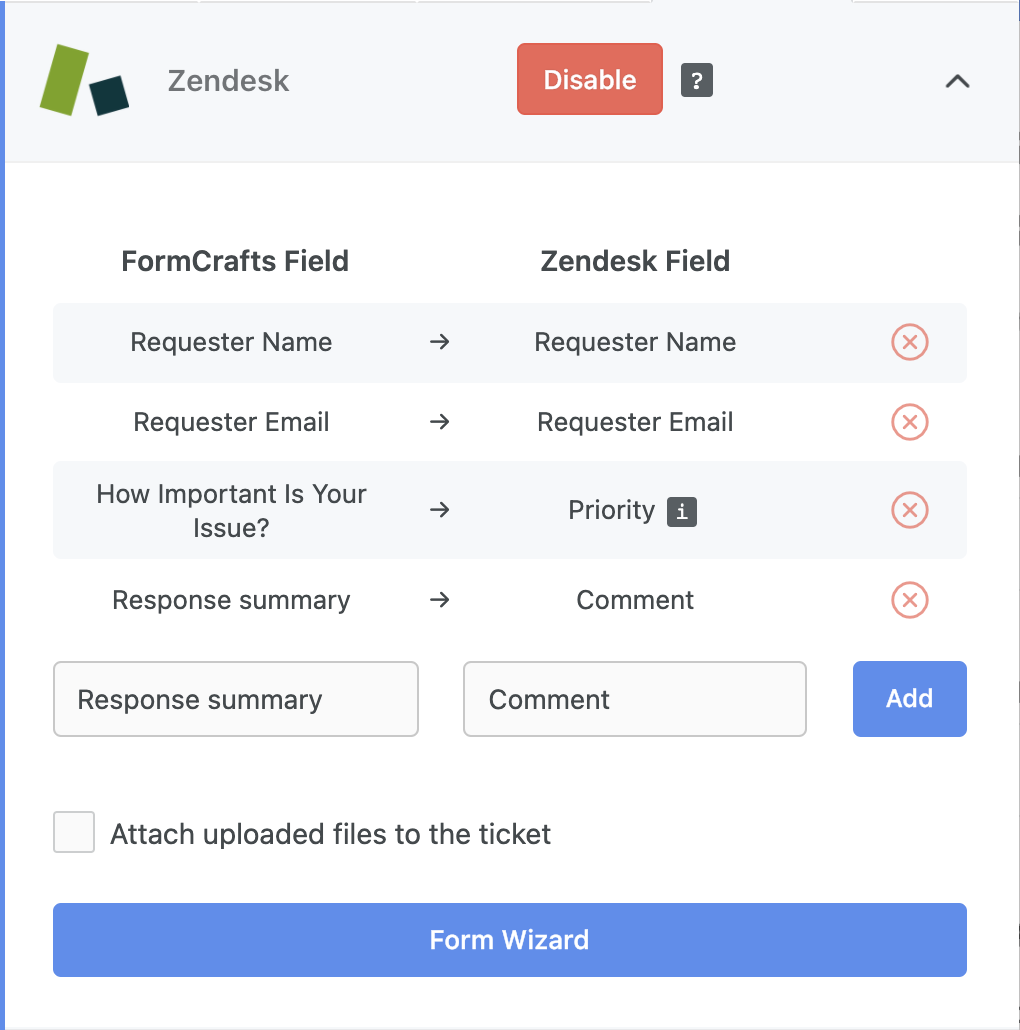 Note that we have mapped Response Summary to Comment. This would summarize our ticket form answers, neatly format them, and add them to the Zendesk ticket body.
4. Show Zendesk ticket ID on submit
When the customer submits our Zendesk ticket form we show them a 'thank you' message. We can customize this message to include the ticket ID, among other things.
Edit the thank you message to include the tag [Zendesk Ticket ID] so users can see their ticket ID when they submit the ticket.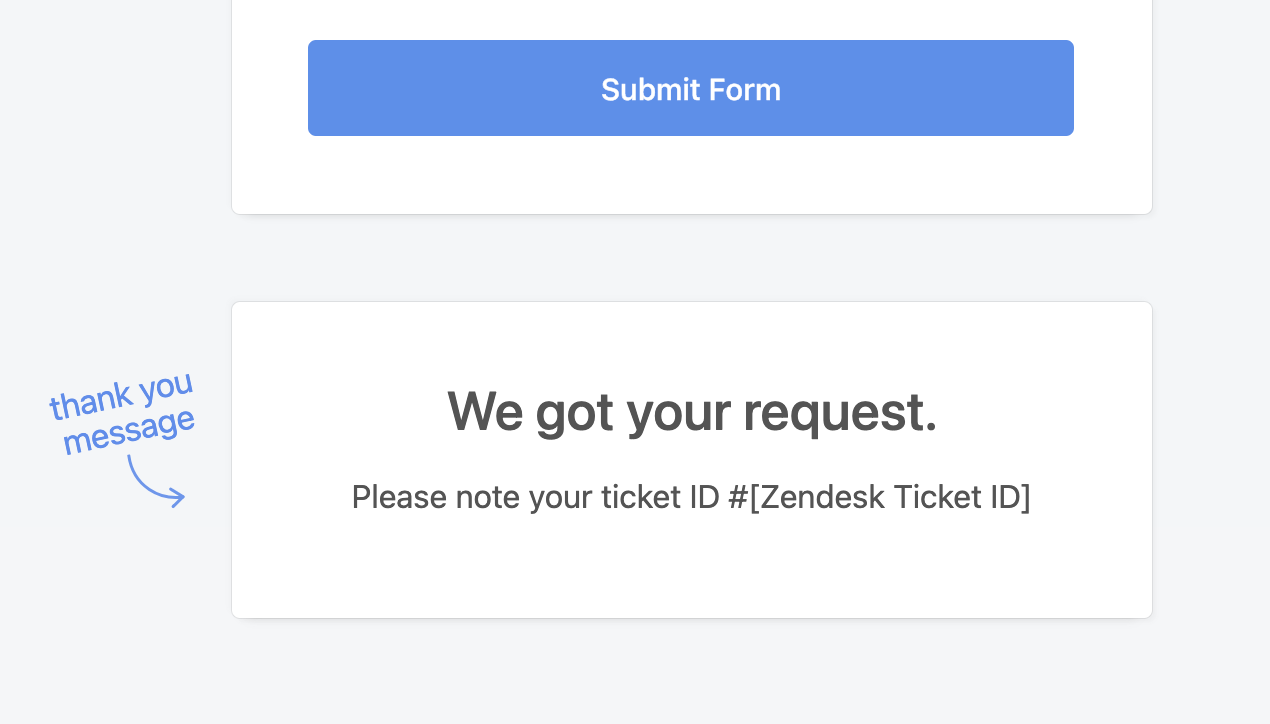 Zendesk ticket form templates
You can make this process a lot easier by using one of our pre-made Zendesk ticket form templates.
To use a template, go to your FormCrafts dashboard and click on New Form -> Use Template.
Other Info
If your tickets are not making it to Zendesk you can view the error logs.
Learn how to embed forms on your Zendesk help center.
Originally published June 1, 2020 1:00 pm. Updated March 29, 2021.