How to Create a HubSpot Timeline Event
Our HubSpot integration allows you to store new form responses as events on your contact's timeline in HubSpot. This works well for NPS forms, survey forms, and feedback forms.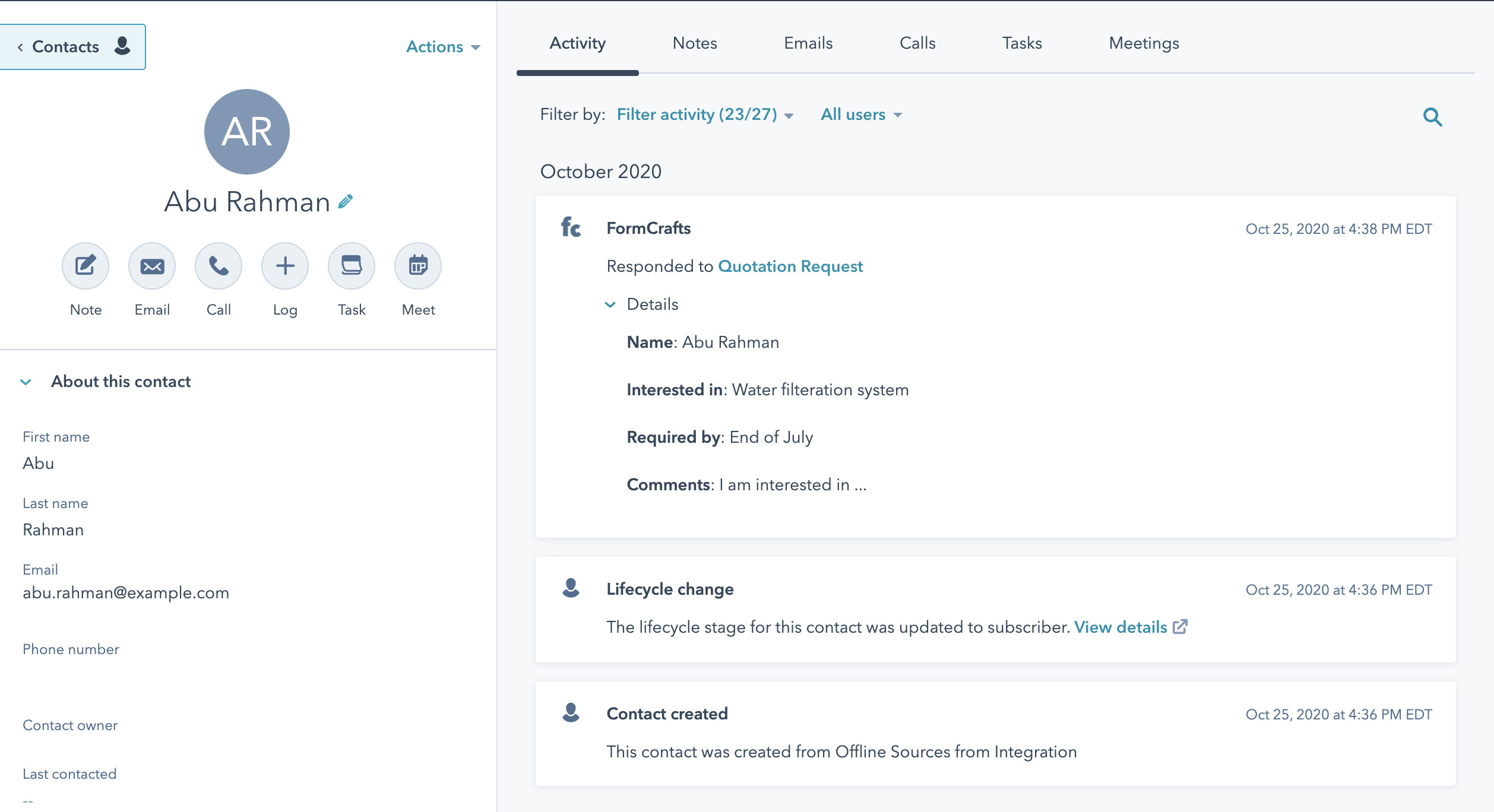 You can create a new form on your FormCrafts dashboard (or edit an existing form). On the form edit screen click on Add-Ons -> Marketing -> HubSpot -> Enable. Follow the steps on the pop window.
Once enabled you need to check 'Create Timeline Event' and then select the email field in the resulting dropdown. Timeline events are created for your contacts, which are identified by their emails.
Note: FormCrafts events might not be visible by default on the contact page. To change that go to a contacts page, click on Filter Activity, and check FormCrafts under Integrations.
Originally published October 25, 2020 8:49 pm. Updated November 12, 2020.