How to Enable Source Tracking For HubSpot Forms
Source tracking
Source tracking allows you to track and view properties like Original Source, and Original source drill-down for a contact. FormCrafts has built in support for source tracking, and passes on the correct source information to HubSpot. Note that source tracking depends on URL parameters. Example if you create a FormCrafts form and then embed it on your website then your form link (say https://example.com/my-form) would need to contain the correct UTM parameters, example:
https://example.com/?utm_medium=social&utm_source=Facebook
When someone visits this page and submits the form you would be able to see this source information in HubSpot: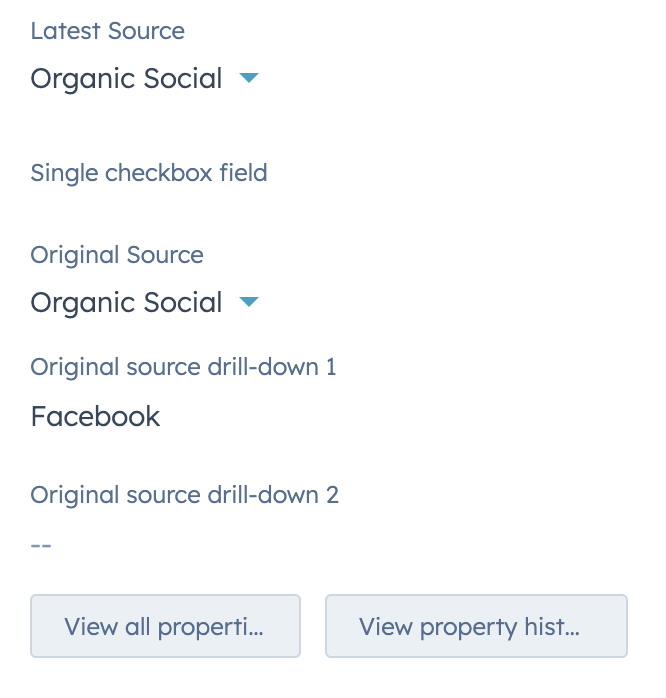 Contact attribution
HubSpot uses a cookie called hubspotutk to track users. To enable cookie tracking on your FormCrafts forms, you have to make a small modification before copying your embed code.
When editing your form click on Share / Embed (top-left) -> Embed using JavaScript. Now check the option, "Enable HubSpot tracking via HubSpot cookie".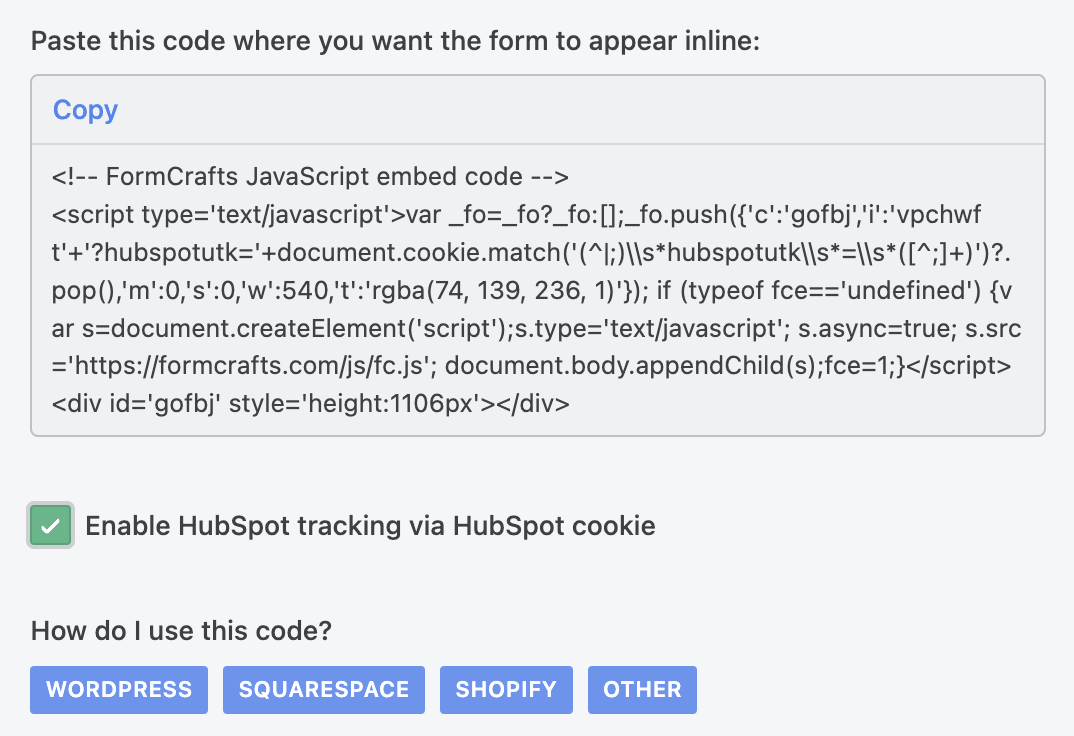 When customers visit your website HubSpot stores a cookie on their device. By enabling the above setting the forms created in FormCrafts will become aware of this cookie, and when the customers submits a form it will be correctly attributed to the contact within HubSpot.
Originally published September 23, 2021 1:30 pm. Updated July 30, 2023.