How to View Error Logs
FormCrafts allows you to connect with third-party addons. Some of those addon connections might be failing owing to a variety of reasons. You can view a list of those errors by going to My Account. Click on the cog next to Account -> Error Logs.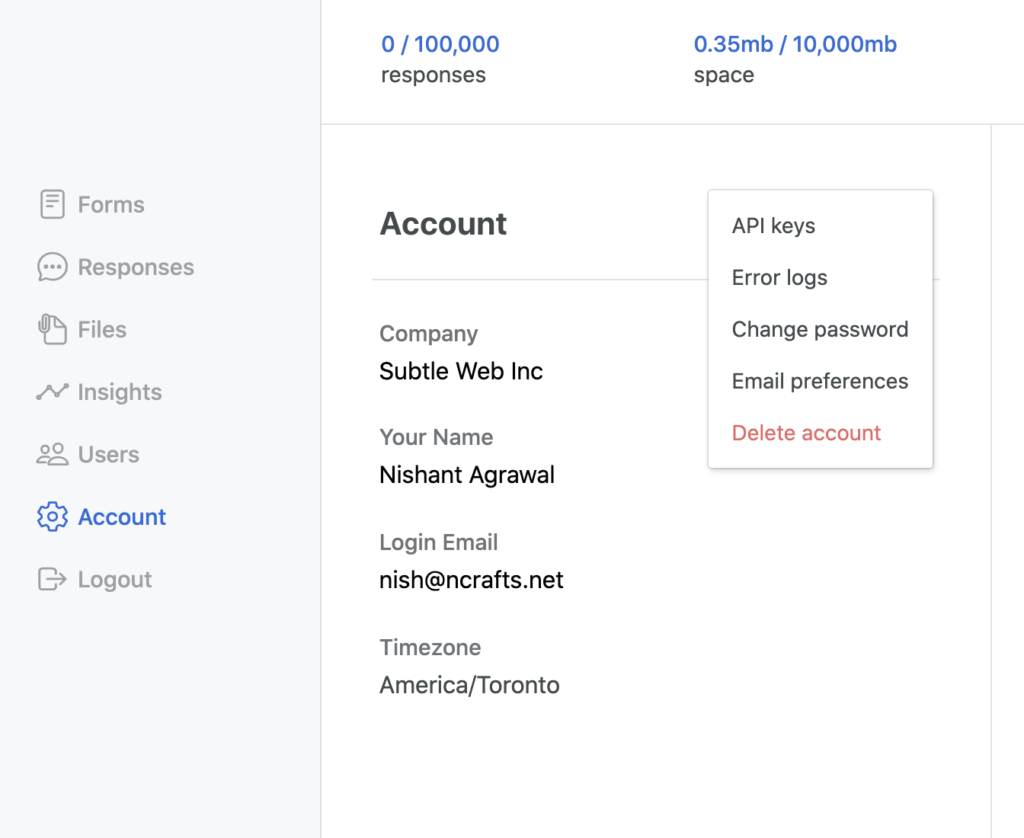 Originally published September 25, 2020 5:47 pm. Updated September 24, 2022.