How to Set a Form Header Image
On the form edit page look for Change Cover. When you click on this you can choose between different pre-set colors, or images to set as form header.
You can also upload or link to an image.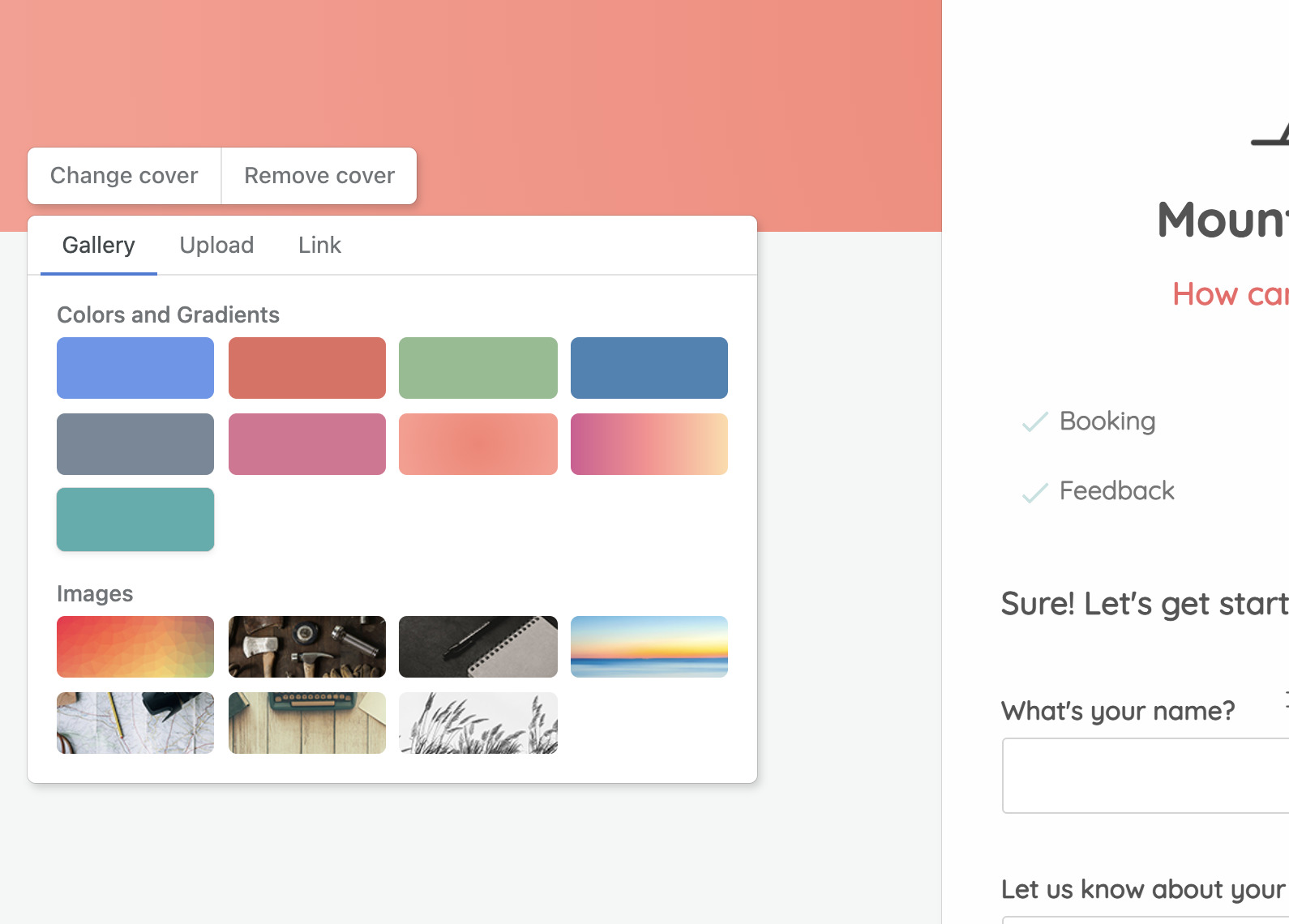 Please note that header images only show up on the form page. They won't be visible on embedded forms.
Originally published October 28, 2020 9:36 pm. Updated September 24, 2022.