How to Duplicate an Existing Form
On your FormCrafts dashboard click on the plus sign that says New Form. This will open up a modal dialog. Now click on Duplicate Form.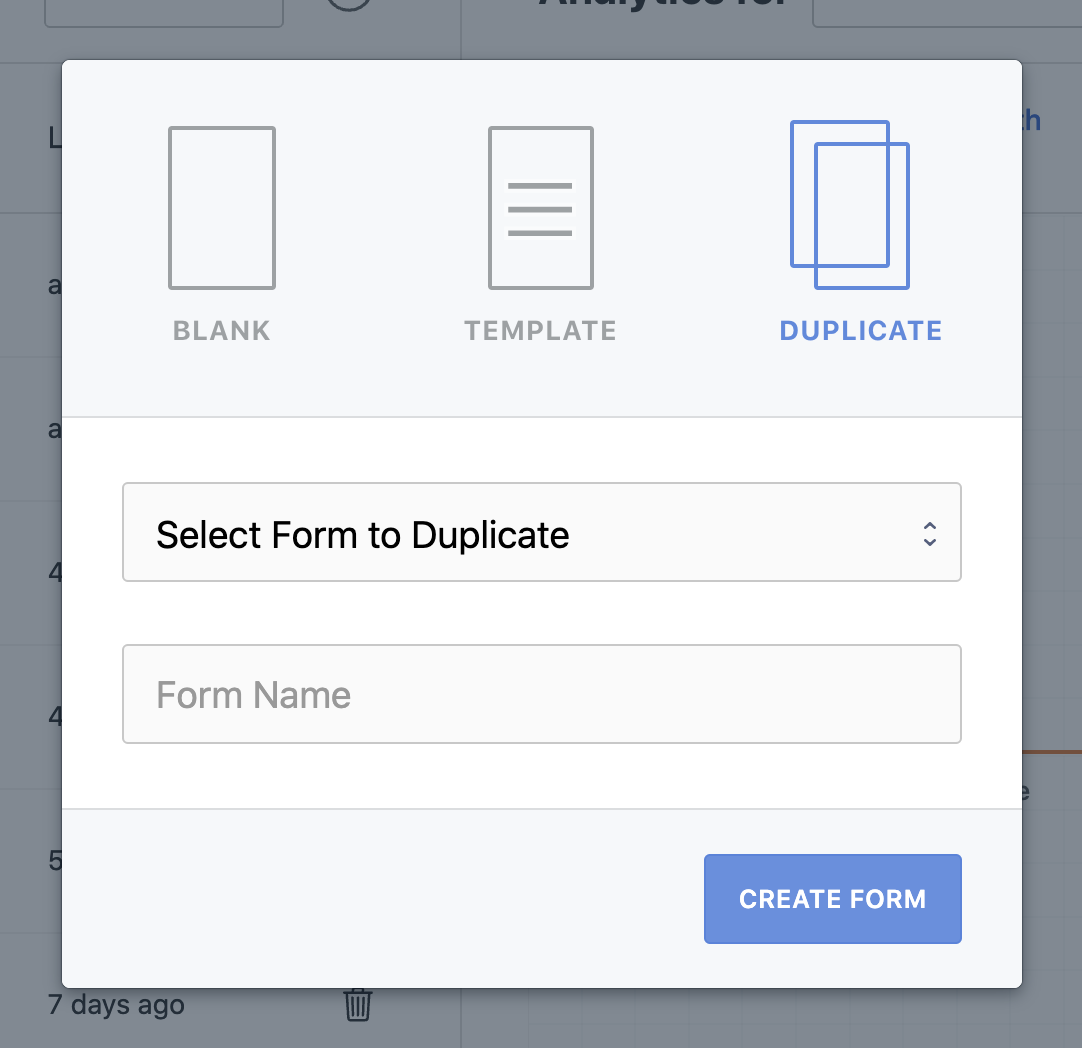 Next you can select the form to duplicate, enter the new name, and click Create Form.
Originally published October 27, 2020 5:38 pm. Updated September 24, 2022.