How to Create a Custom Form Link
A custom link allows you to share your forms at a URL like:
formcrafts.com/a/my-form
Some pricing plans also have support for custom domains which further allows you to set a URL like:
company.formcrafts.com/my-form
In both cases each form has a form path (which is my-form in the above examples). This can be configured individually for each form.
Go to FormCrafts dashboard and edit your form. Click on Share / Embed on the top-left corner.
Under the Link tab look for Custom Link. Here you can modify the form path for your form.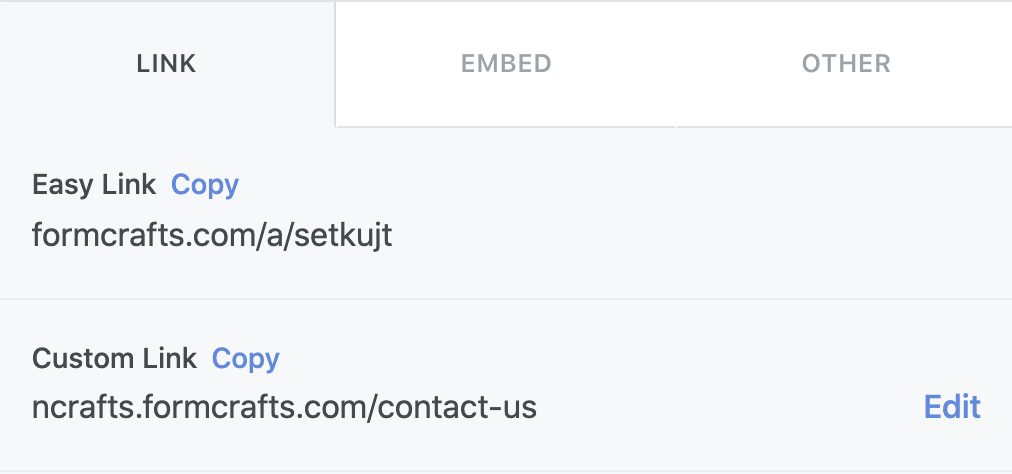 Originally published November 6, 2020 9:24 pm. Updated September 24, 2022.