How to Edit Form Success Text
On the form edit screen, go to Settings → General and toggle Form Success Text.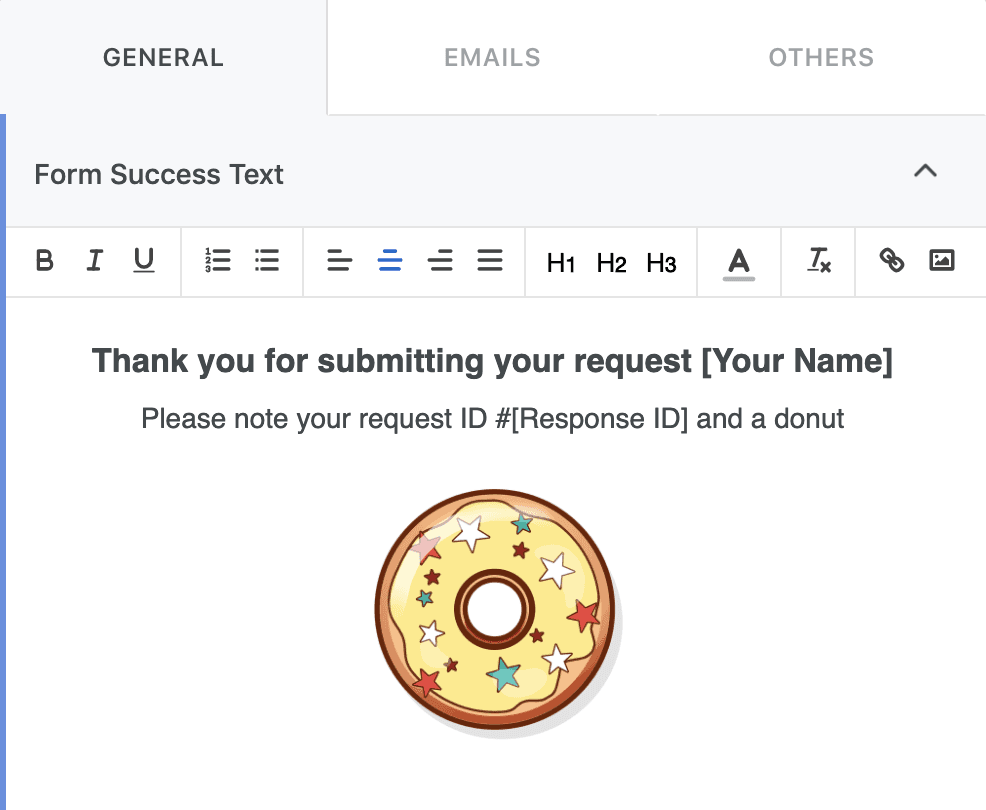 The success text has support for images, and form fields. Click here to learn more about using form variables in the text.
Originally published June 18, 2020 12:50 pm. Updated September 25, 2020.